A Comprehensive Guide to DLC, Weapons and Achievements 2023
Comprehensive guide to DLC, weapons and achievements. A little advice for you.
Preface. This is a personal analysis of the value of the DLC from my own perspective. I have divided the DLC into three main categories: maps, weapons, and others, and will not include a price.
I would like to rate all DLCS on a scale of 1-5 out of 5, with my comments:
5 out of 5 > Very useful, I will almost always buy it.

4> Works well in most cases.

3 out of 5 > Mixed set, so the choice depends on your preference.

2 points > Not very good, but you can get it if you have a specific need.

1 out of 5 > Really not recommended.
Lazy Man's Pack – save your time, buy one of these and choose your favorite map.
Pack of modern rifles

Weapon set 1

New England Scout Cosmetic Bag – FREE

Hi-tech hunting backpack

Stand and tripod set

Awnings and ground curtains

Backpacks – free

Shooting Range – FREE

Wildlife Encounter 1 – FREE

TruRACS – Free

Free Species: The European rabbit is free.
Cards
Cards do not have points, unlike weapons or equipment that expand the gameplay, cards expand your environment and the loot you face, so if I may say so, cards are 5…….
I was going to say this because I think I'm too subjective about these cards, in the end I solved almost 70% of them and wrote a guide, but since someone wants to take a look, I'll be honest.
There are two main types of cards.
1. DLC maps from recent years, maps with no or very few branches, little story, new items, and a relatively flippant approach.
Unlike the early tall grasses mentioned below, modern maps like to give you a wide field of view, with less cover, but playing under your feet. Eighty percent of the terrain on the map is covered in short grass, and stepping on it gives you +2 sound levels, or +1 if you have the talent, so even if you're slowly climbing on your back, you can't do it without sound. Early maps also featured grass like this, but the density and coverage weren't as exaggerated as they were on the new map.
New England Mountains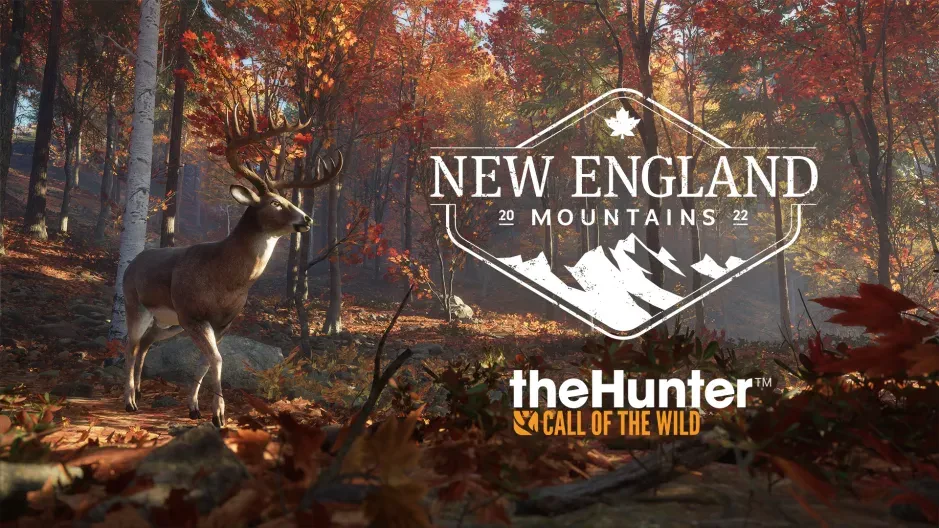 4 out of 5
The new species is the American lynx, while the old species number 15 individuals. A feature of the park is the mountain valley, and the feeling of walking through the maple forest is just great.
Revontuli Coast (Revontuli Coast)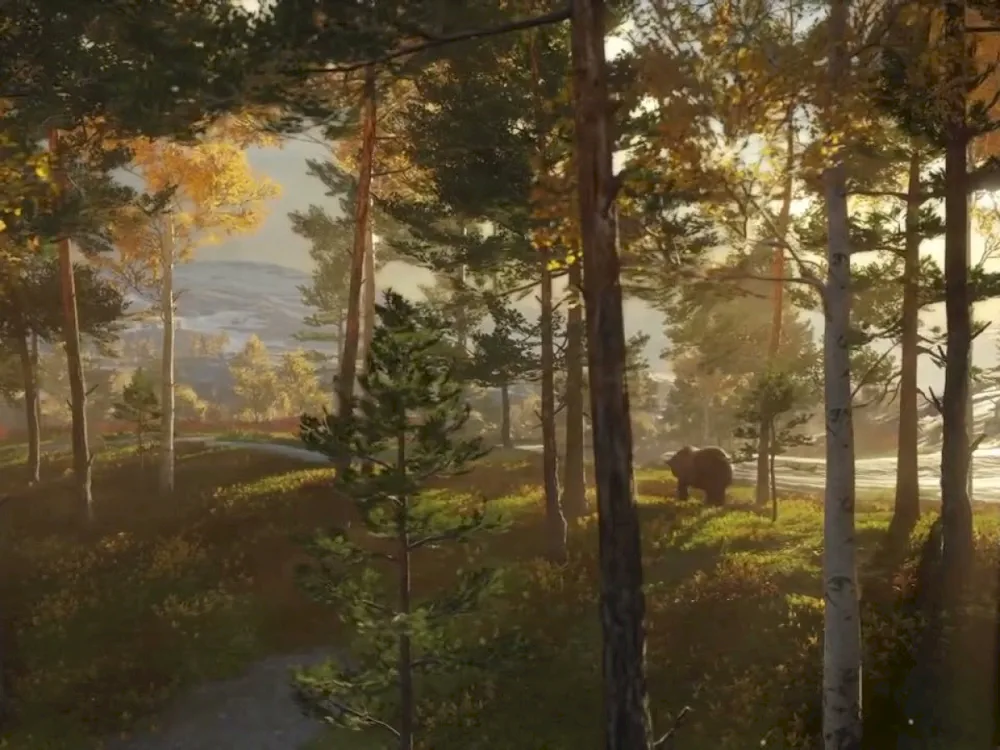 5 out of 5
Finland, with an exaggerated number of bird species, 14 Tier 1 predator species, and a .22 caliber weapon line, is an excellent map.
Personally, I love birds and birds of prey because I don't have to worry about the rules of the hunt, I can spend all my energy on finding a target and ambushing.
There are over 8 unique species in Finland and all of them are great collectibles. Even though the dwarven grass sound issue is annoying, it doesn't affect my enjoyment of this map.
Mississippi Acres Preserve (Mississippi Acres Preserve)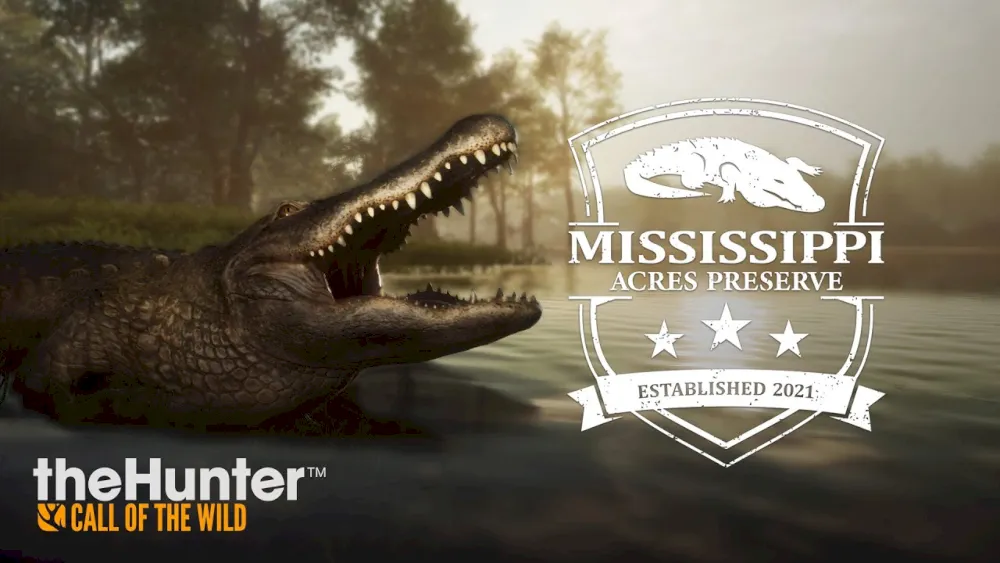 4 out of 5
The Mississippi is a world famous wetland and the most attractive part of this map is probably the American alligator.
The wetland area is very well designed and the flower field area also gives plenty of room to play, but it's still not a perfect score.
No matter how powerful the bullets are, as long as they are fired 30 cm into the water, the kinetic energy of the bullets will be completely dissipated and absorbed, so don't think you can shoot through the lungs of a floating crocodile, which is very realistic and I'm quite happy with that.
Rancho del Arroyo (Rancho del Arroyo)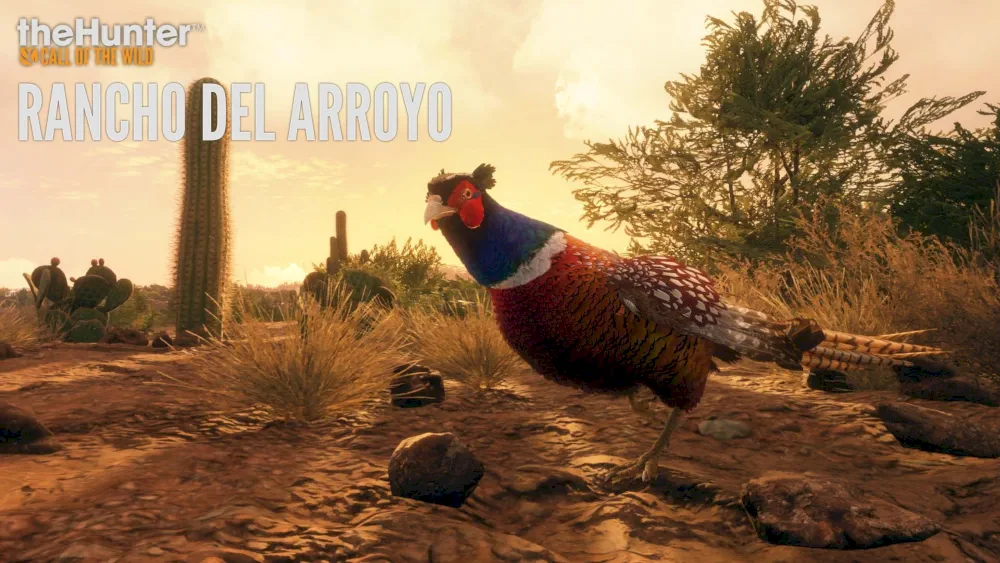 3 out of 5
Mexico, with its open desert terrain, is still not as good as the Silver Ridge.
The terrain is mostly hilly, but there are signs of deliberate design to make hunting easier.
After playing a few more games, I think this map really deserves a 3. Even if there are no special views, the hilly areas that seem most enjoyable for a couple of games often have a large pile of short grass on key paths, which is very tedious to play.
Te Awaroa National Park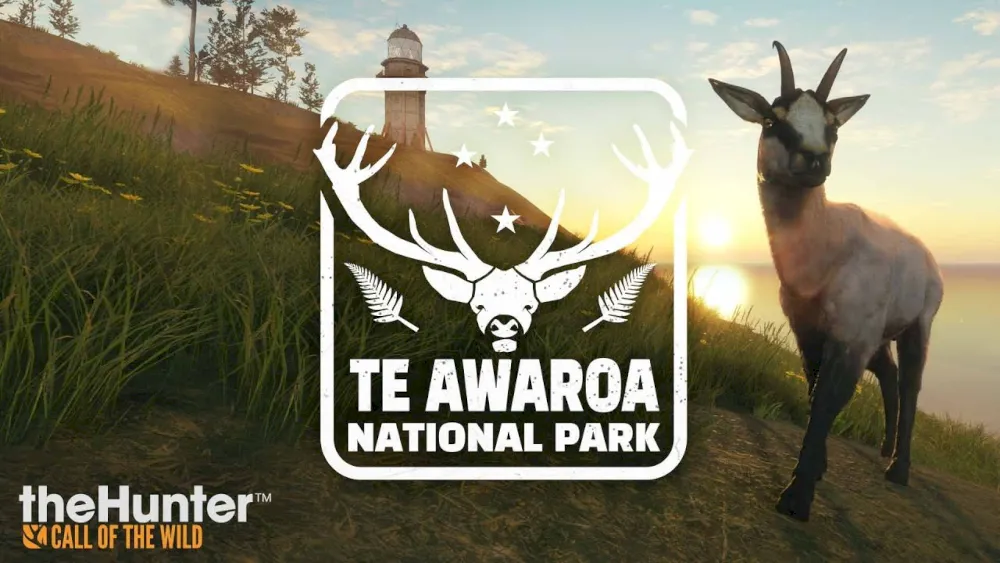 4 out of 5
Personally, I don't like the map, mainly because the mountains in the center are poorly developed and there are very limited areas for hunting, but there are many limited deer and antelopes.
The terrain is still meant to get in the way of the player, and if you're hunting, you'll have a high chance of losing your target when you pass the crossroads.
The short grass issue is also there, but it's not as dramatic as in Arroyo and there are quite a few features so I think I underestimated it by giving it a 3 after only a few more games.
Silver Ridge Peaks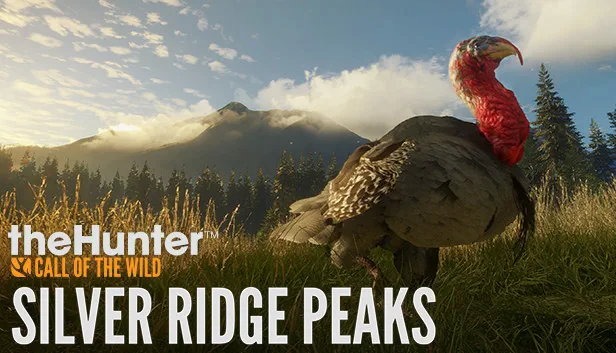 4 out of 5
Rocky mountains, the view is really good, a lot of terrain – just a whole meadow for you to play, just want to shoot and buy this game.
The reason I gave it 4 points is simple, although there is a lot of open space, but there are no animals in the open space, so good visibility is one thing, but most of the animals are still in the forest area if you soak in the open space, then the species you can hit will be very limited, plus the official brain broke and pulled out the turkey drinking time, now the turkey will still run towards the water while drinking, but once they get to the water, they will immediately go into a running state! The official changes are so brutal and straightforward, but the official code wasn't written a day or two ago, so get used to it.
2. The early maps are more spooky in design and the missions are more challenging with more achievements and challenges.
Cuatro Colinas Game Reserve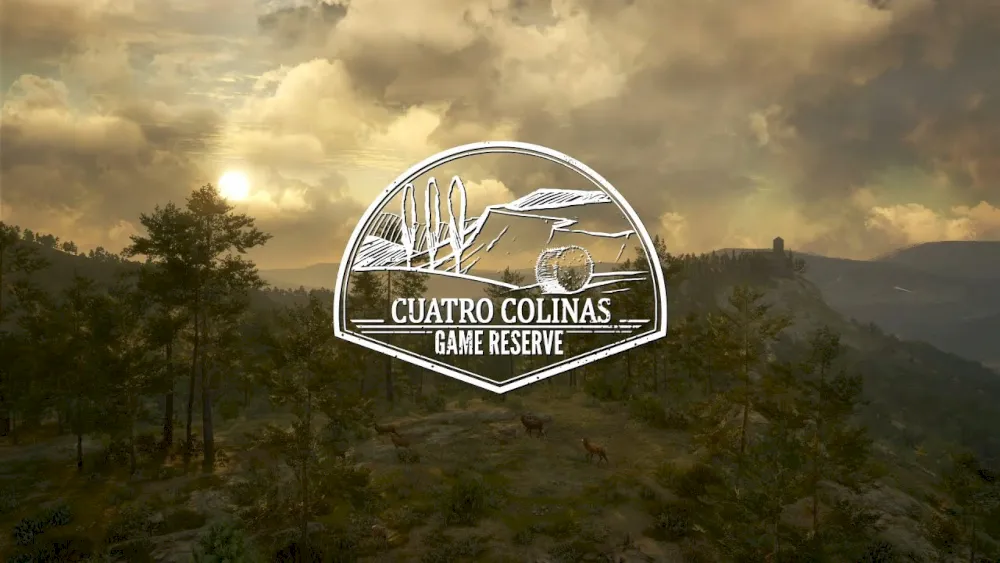 5 out of 5
The Spanish farm has four types of goats, open areas, fruit trees and straw fields and is well balanced.
I don't like Spain, but the wolves are so vigilant that the film crew is brainwashed, they can always warn you from a distance of 300 meters.
The four Spanish goats are definitely a feature, and the trophy huts have four little steps in some of the rooms, each with a gold medal or diamond on top, which is a real treat (I actually do that too).
Yukon Valley (Yukon Valley)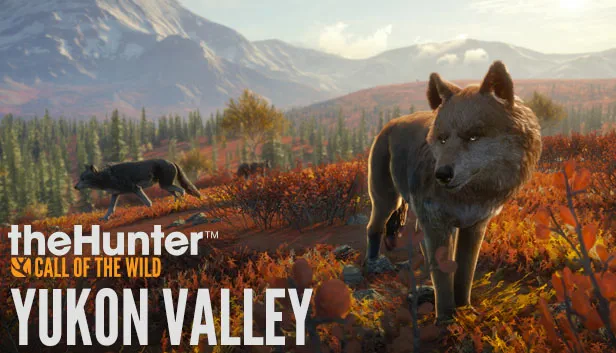 5 out of 5
Alaska, a more balanced map, the weather changes and the terrain changes to snow when it does, which is a nice touch.
There is only one idiotic design in Yukon, which is that many of the trees that should have been possible for tree stands have been replaced with ones that are not possible, making them very difficult to use.
The next three DLC maps have one thing in common with the two maps in the game , which is the inclusion of an excessive amount of tall grass blocking your view, and the tall grass itself doesn't give you any cover bonus, you crouch in it as if it were flat ground, this design is purely to increase the difficulty of the map to make the player unhappy, on the contrary, if you like complexity, then these three cards can be considered a must-have.
Fernando Park (Parque Fernando)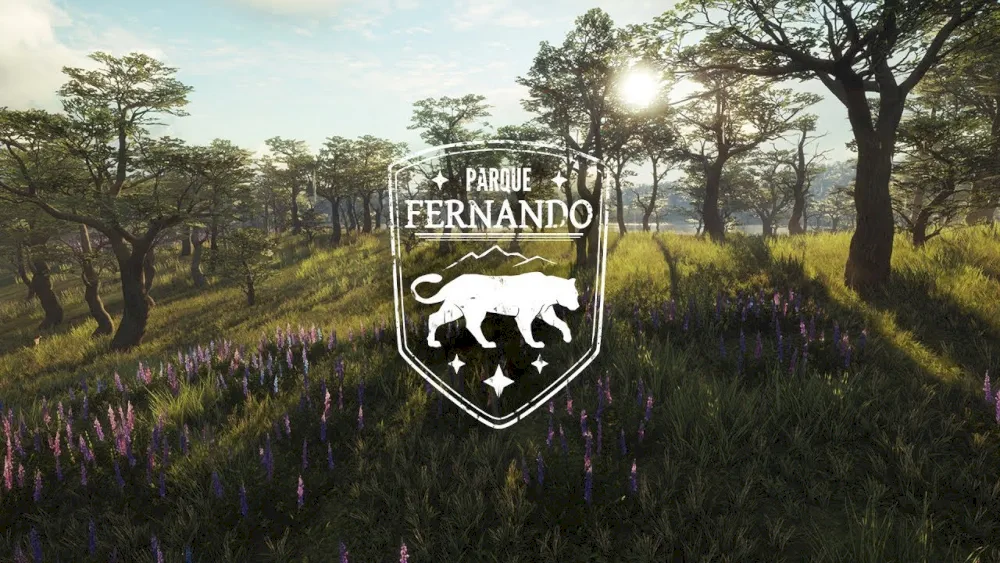 2 points
Early maps were deliberately designed to obstruct your view with a bunch of tall, taller than human but non-existent herbaceous plants, making the terrain favorable but your view extremely limited.
The hilly terrain in the base game is covered by the aforementioned masses of unintentionally tall grass.
Savanna of Vurhonga (Vurhonga Savanna)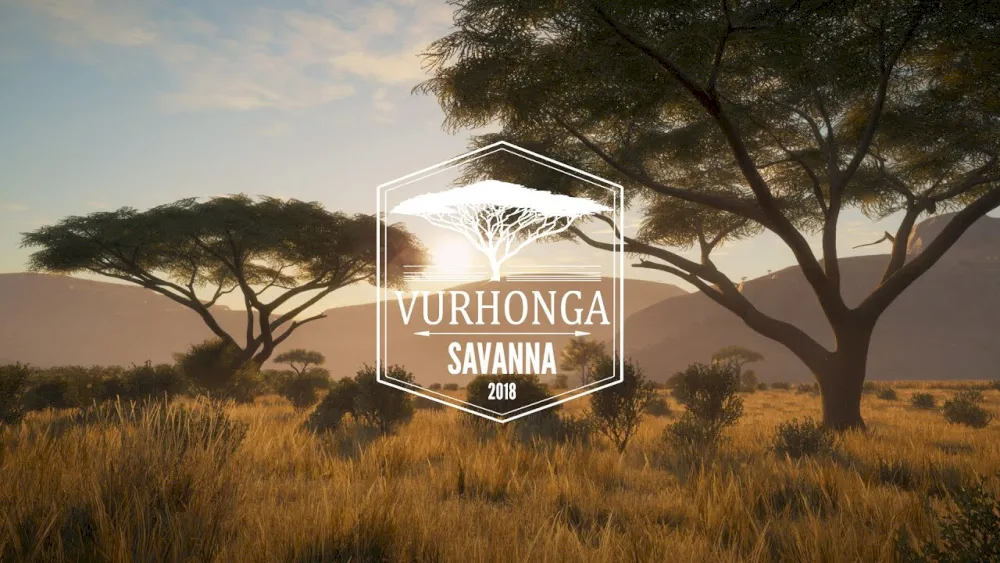 2 points
This is a stupid piece of art from an early map designer. The main and side routes are not too difficult, they should be considered medium difficulty, with a lot of open and treeless sections.
The hills in the western half of the map are really retarded and you won't be able to get close to them except on the main route and area-specific missions.
Medved-Taiga (Medved-Taiga)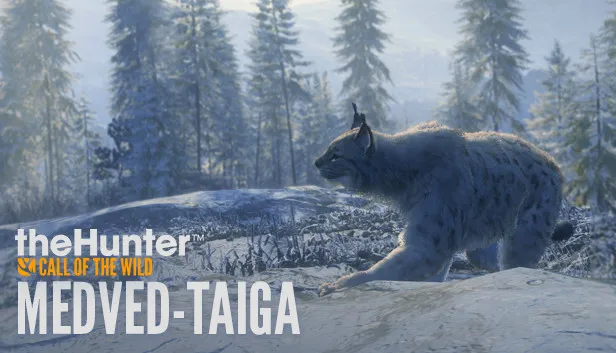 2 out of 5
Russia, snow, snow, snow and more snow. This map is white as far as the eye can see, but it's the best map for finding prey (other than lynx) because the lake is frozen and the animals drink right on the surface without any cover, making it very easy to find prey.
The reason you gave it a 2 is simple: It's good to look for prey at the water's edge, but otherwise the terrain is designed for idiots. The tall grass discussed above is the thickest on this side of the map, which often results in you being separated from the animal by several layers of grass, but it's on the alert because a bunch of grass doesn't exist for it even if you crouch in it. .
If the water had not been frozen, I would have given 1 point.
Weapon
Assorted Sidearms Pack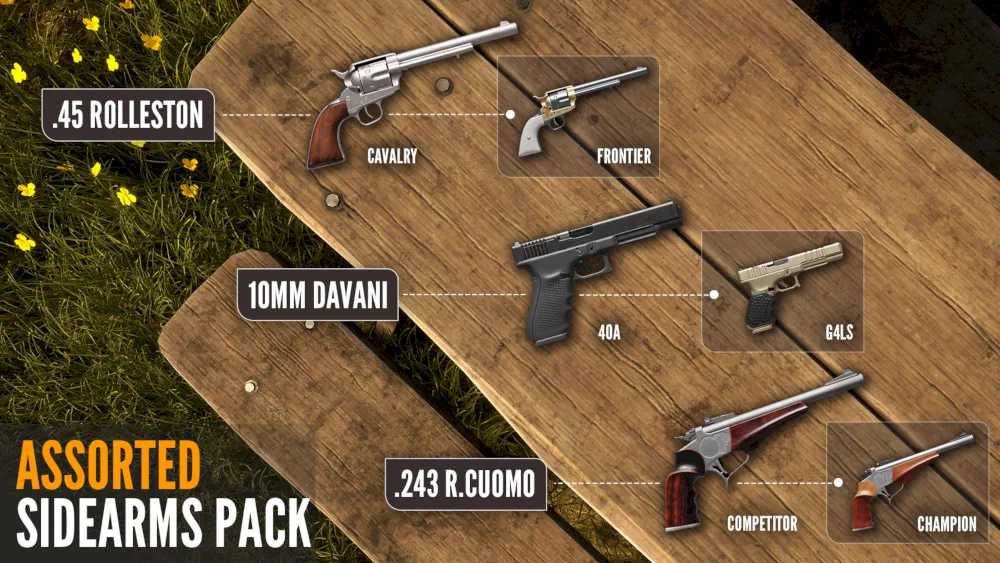 4 out of 5
The main downside is that the .243 pistol can be fitted with a scope and only weighs 1. The main downside is that it only resets at 50, 100 and 200, but the .243 rifle weighs an amazing 3.5 so it's still good.
Normally tier 2-6 weapons are only used to shoot tier 2 or 3, so when I compare it to the .223 in the Modern Rifle Pack I find the weight advantage is still very obvious, but the nullification range sacrifice is too much a disadvantage to make it worthwhile.
Pack of modern rifles (Modern Rifle Pack)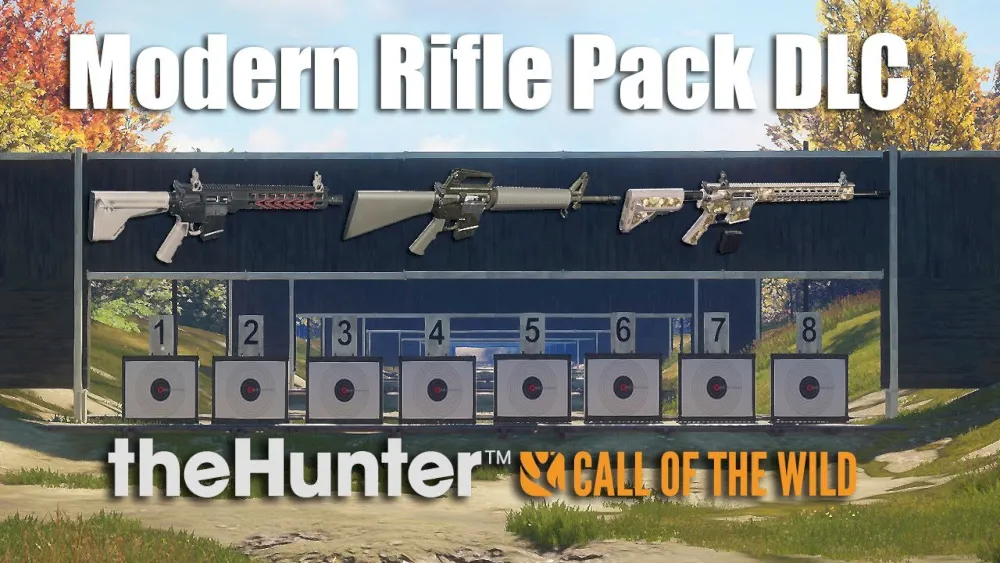 5 out of 5
The most important feature of these guns is that they are very stable when closed and I can often reach 300m penetration with them.
When using .22 + .243 + .338, the total coverage of combination 1-9 is 11 weights.
With this pack of three + .454, the total coverage is also 11 wt.
Smoking Barrels Weapon Pack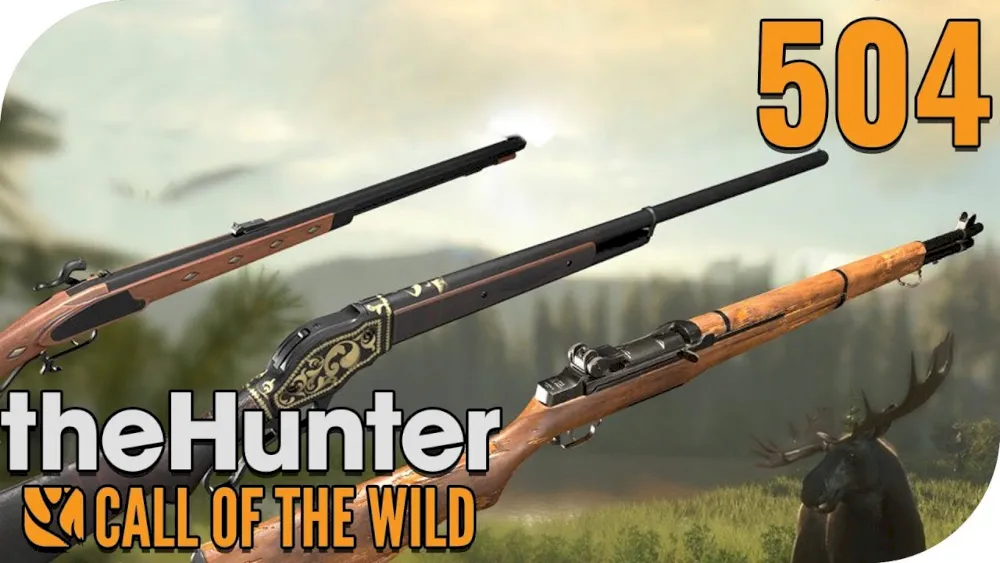 4 out of 5
The best part is that a clip is used for cartridges, and the metallic sound of an empty clip still remains.
Weapon Pack 3 ( Weapon Pack 3 )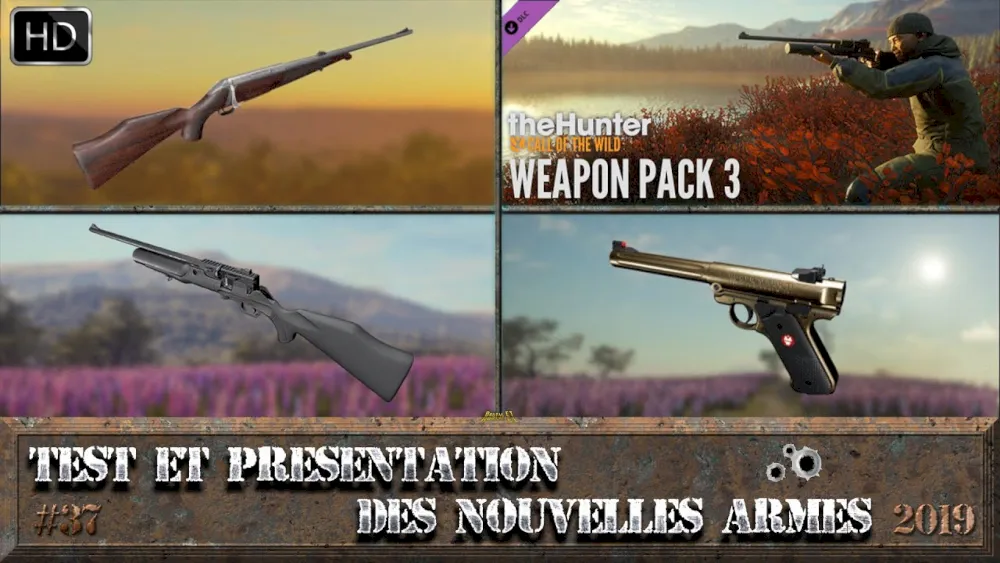 3 out of 5
There is the quieter but less long range Cyclone rifle and the Ruger .22 pistol, and to be honest, the Cyclone is good, and the .22 is nostalgia. The .22 is typically used for shooting small targets at 100-150m, many of which are ducks, so using a pistol at that range is just self-hypnosis.
Weapon Pack 2 ( Weapon Pack 2 )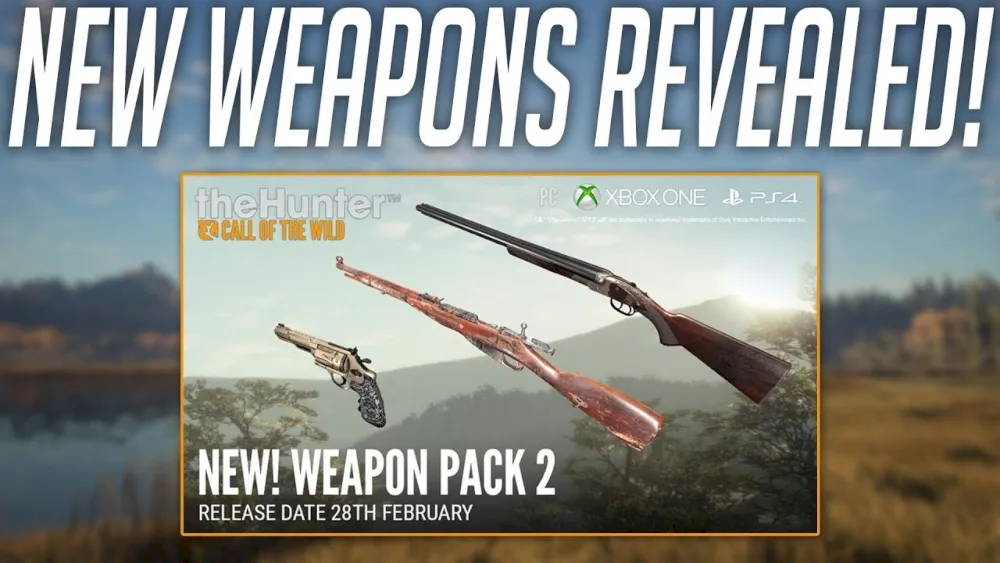 3 out of 5
I bought this pack mainly for Mosin, the other two don't have much chance of being used, but 4-8 rifles are in the crowd now and there are so many good rifles that I don't need this one.
However, if you're a fan of Russian guns, or if you're more interested in shooting a Class 3 burly than a Class 8 big burly, then forget it, Ulla.
Weapon Pack 1 ( Weapon Pack 1 )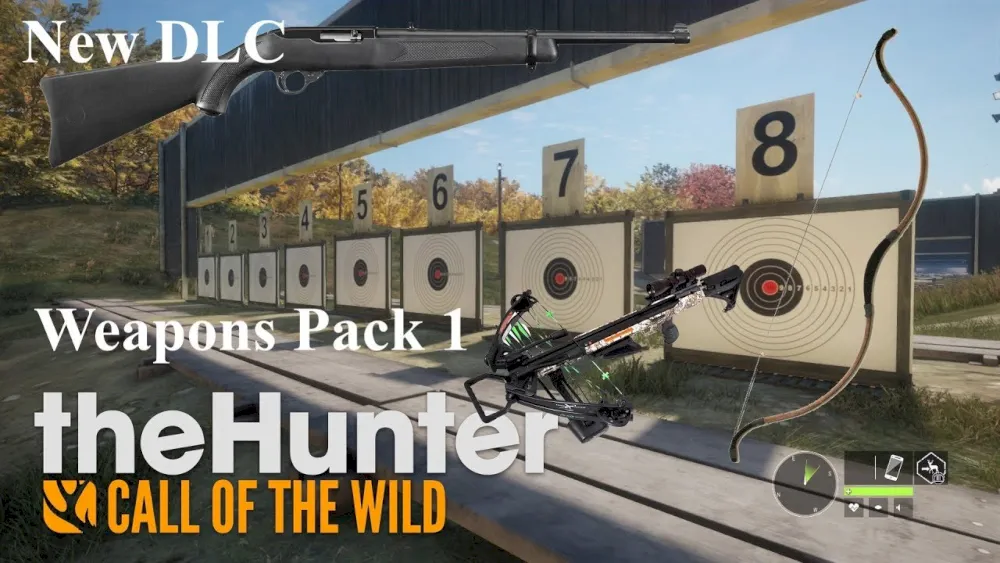 5 out of 5
I've hunted 12 deer with a crossbow and the hunting pressure still doesn't cover the spot, so it's a very good weapon.
Functional props and other miscellaneous
New England Veteran Cosmetic Pack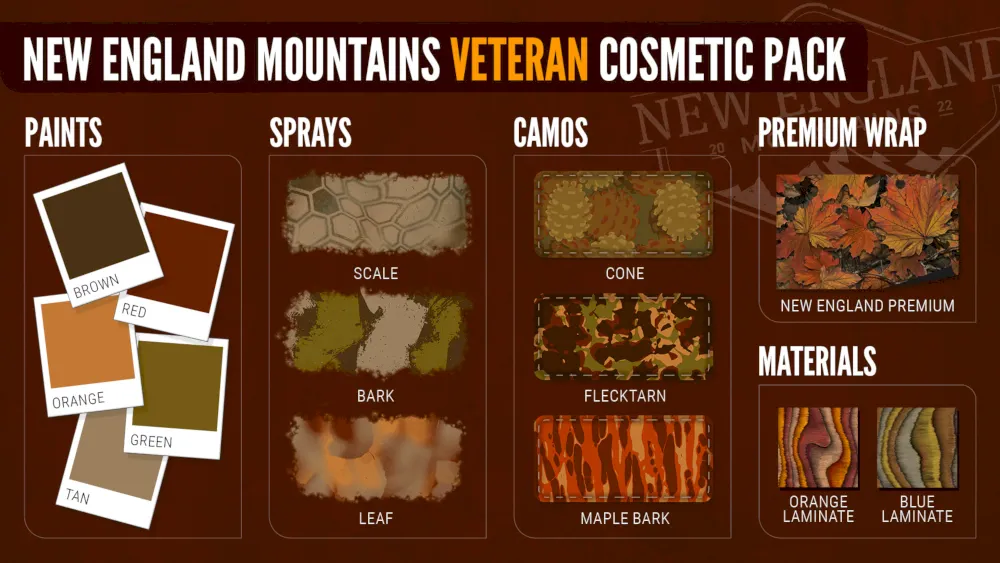 3 out of 5
It's hard to tell if this is crap, but the colors and camo included in this set are nothing special to be honest.
New England Scout Cosmetic Pack – Free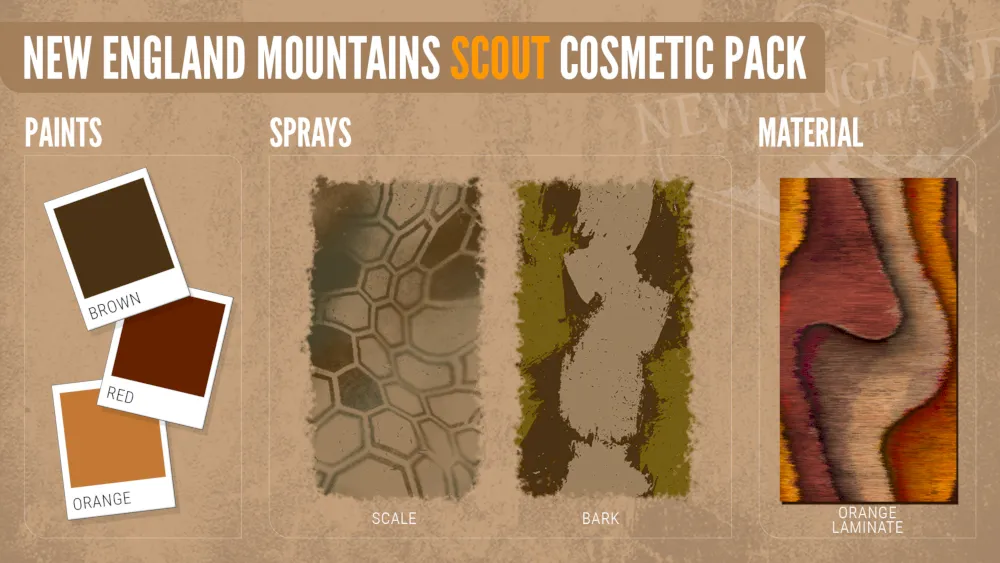 5 out of 5
It's free anyway, so it's good that there are a few more colors to change.
Dog (Bloodhound)
3 out of 5
Very slow response. It takes a long time to find a bloodstain. You need to shop for dog biscuits to keep them in good condition. Only one breed of dog is the Bloodhound.
If you're not a big fan of the Bloodhound, you can pass without a problem.
Saseka Safari Trophy Lodge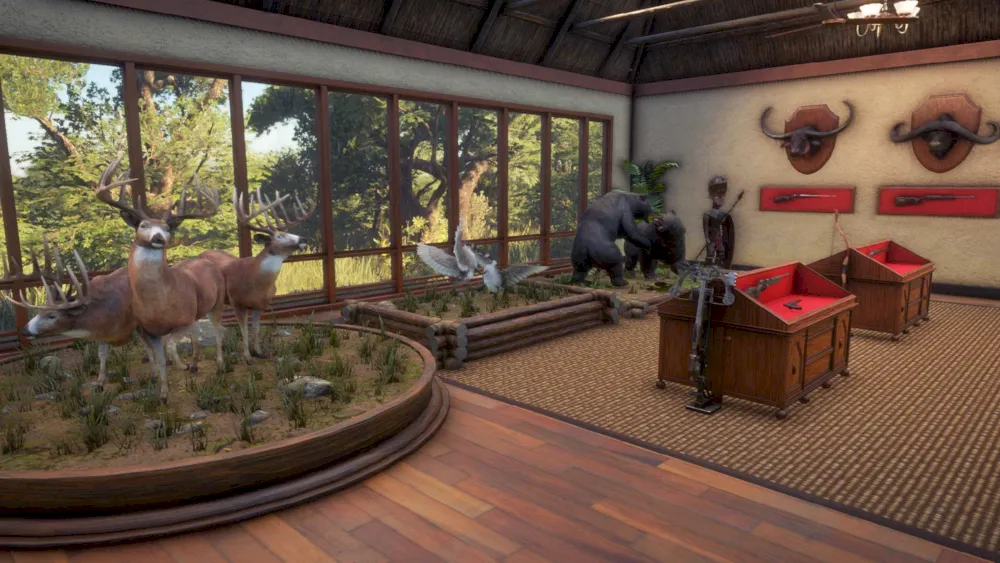 4 out of 5
Trophy house in South African style with a more spacious interior. There is no difference between these two trophy houses, it all depends on what style of interior you like.
High-Tech Hunting Pack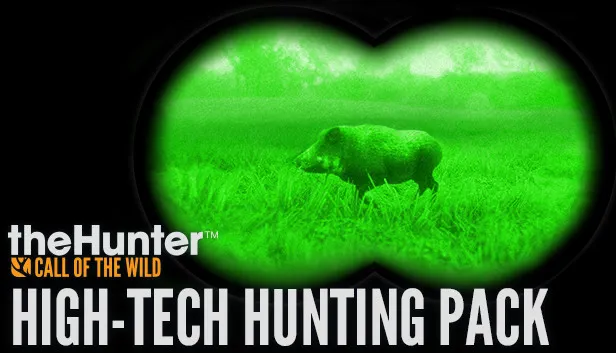 5 out of 5
This package is really useful for one thing – night vision binoculars.
Treestand & Tripod Pack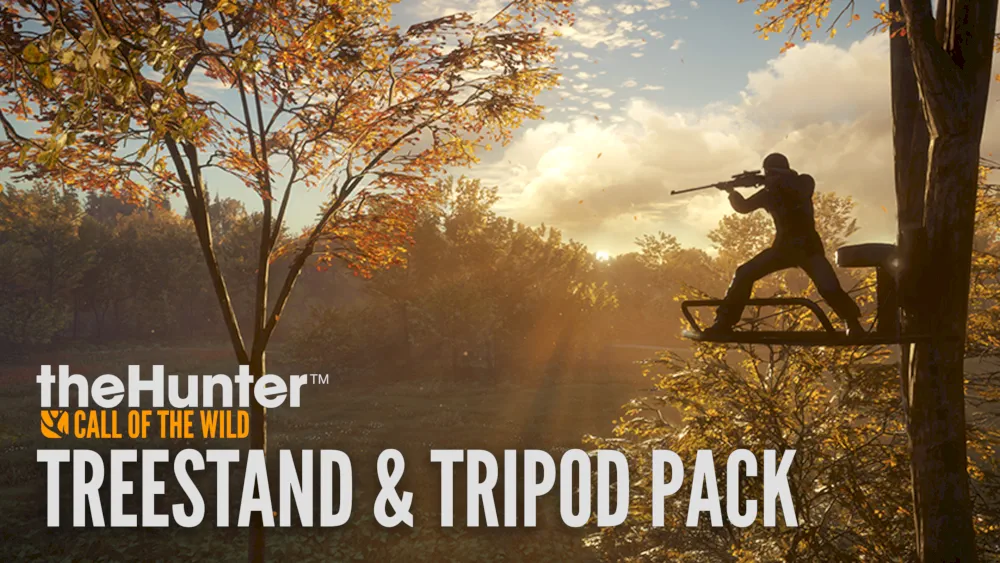 5 out of 5
Both a podium and a tripod can help you gain an advantage over a low field of view.
Trophy Lodge Spring Creek Manor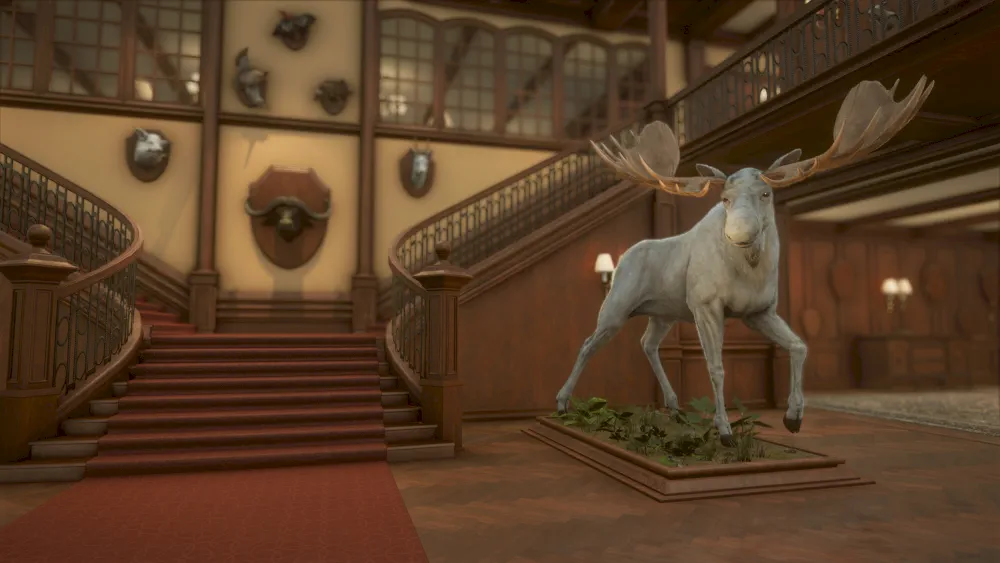 3 points
If you don't like the South African style, then European and American wood décor is probably more to your liking.
Duck and Cover Pack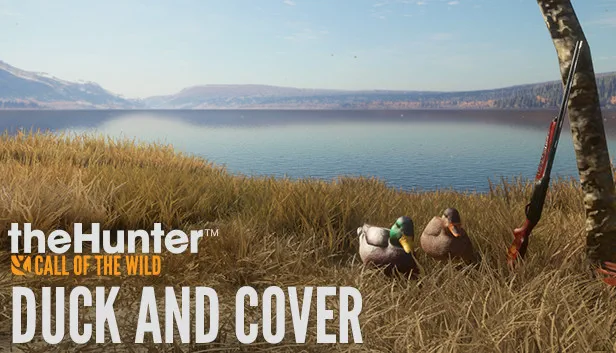 1 item
The Duck and Shelter set has never been used since I bought it. The included shotgun…… The shotgun is basically crap because it's so overcomplicated.
Wild Goose Chase Gear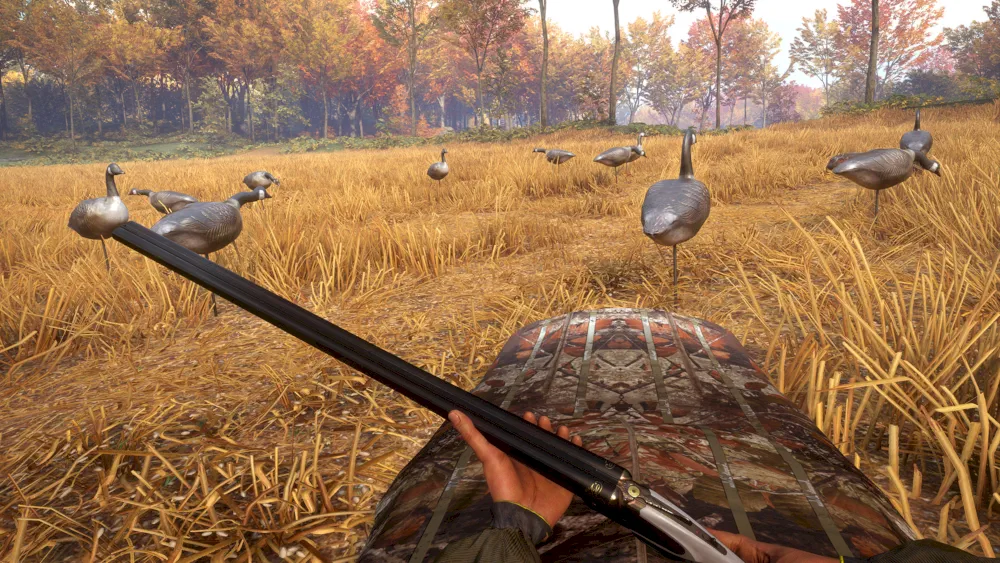 3 out of 5
The reason I gave it 3 points is because the DLC unlocks ammo types directly, so if you have a mission that requires level 4-7 ammo but don't have enough points to unlock it, this weapon you can use immediately, but if you do not have such a need, then this is a DLC – 1 point.
ATV SABER 4X4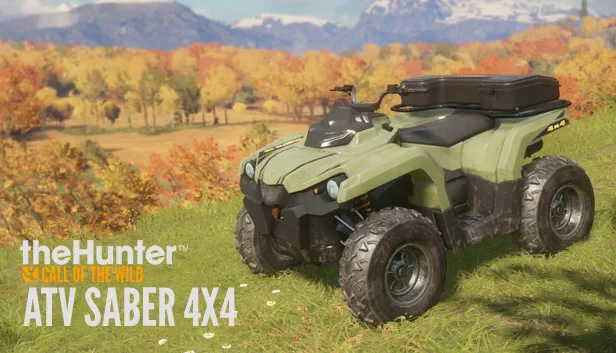 2 out of 5
It seems convenient to have a car, but it's so noisy that usually you will only use it at the very beginning to climb lookouts, open rest stops and run errands on the new maps, so you won't have much time for it. usage.
Tents & Ground Blinds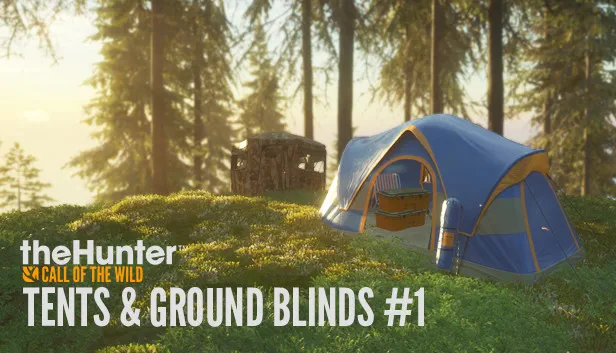 5 out of 5
I don't like pre-designed hideouts on the map, so I can put them wherever I want, but there's a big difference between DLC and pre-designed ones: pre-designed hideouts automatically hide the smell, while DLCs require you to spray your own deodorant spray when you enter to the shelter, otherwise it will still leak.
In addition to ground cover, this pack also gives you tents, which you can buy for an additional 16,000 in the game, on top of the 5 you get at the start.
open a warehouse

buy equipment

call the dog

call a car

interchangeable backpacks

create character

adjustment time (25% discount from the price)

fast transit points
Can you imagine how convenient it would be to have 16 more delivery points on the map that can be placed anywhere?
If it was possible to give only one 5, then it would be this DLC.
New species 2018 (New Species 2018) – free
3 out of 5
The Impala, Greenheaded Duck and Rabbit are good, but the Canada Goose is very noisy and if you are playing a map with it, I recommend that you disable the DLC first, otherwise your ears will be very uncomfortable.
Backpacks (Backpacks) – free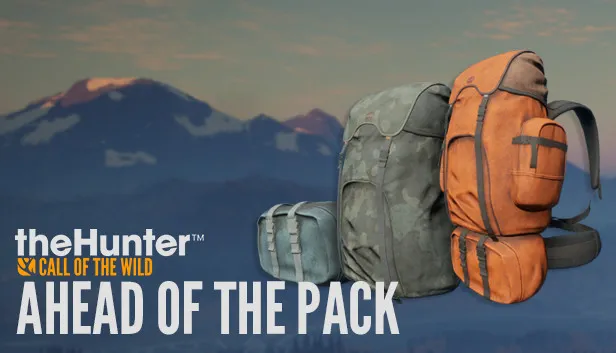 5 out of 5
Backpacks add visibility but add weight, so you can choose to take them with you or not.
Shooting Range – Free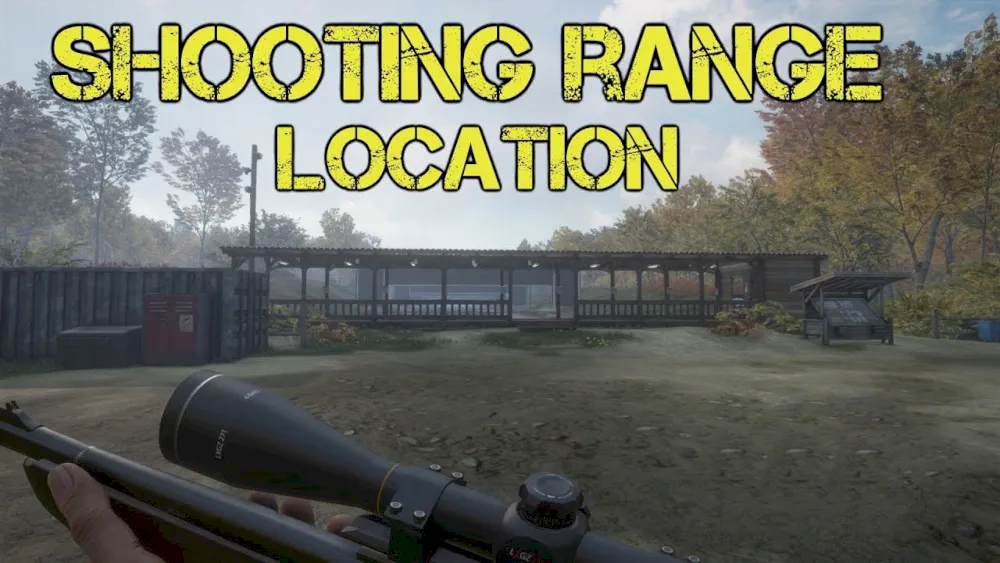 5 points
Shooting range with unlimited ammo for practice.
Facing the Wild 1 – Free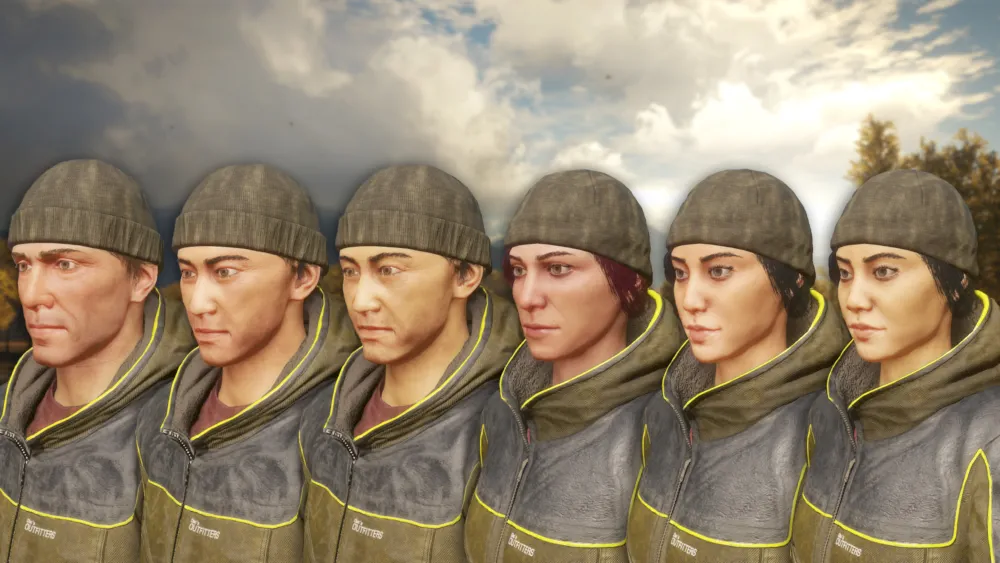 5 points
Bearclaw Lite Compound Bow – Free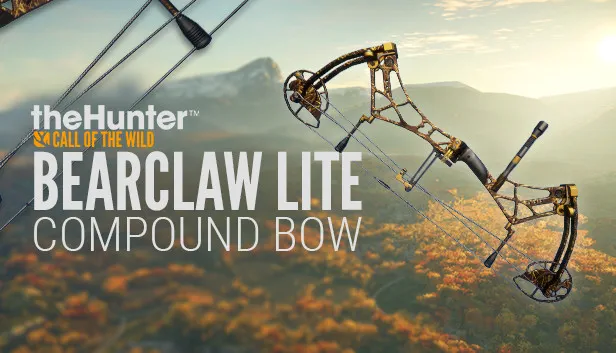 3 points
A 60 pound combo bow, just a bow, not too useful.
TruRACS – Free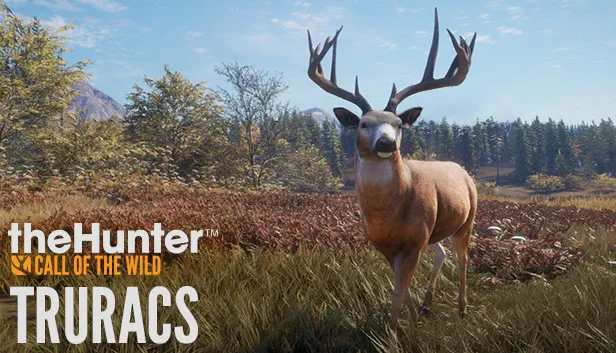 5 out of 5
This is a great way to see how the trophy score is calculated.
Remi Warren – Free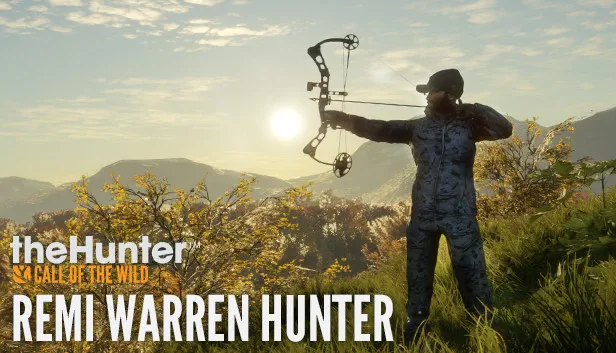 3 points
This game lets you play as the host of a hunting show that I don't personally know, so I don't have a review.
Free Species: European Rabbit – free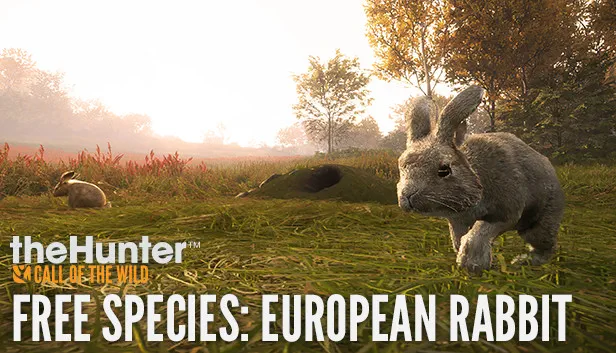 5 out of 5
Gives you another kind of rabbits.
Thoughts on weapons
I haven't used all the weapons, but I can tell you about the ones I have.
Pistols
As for pistols, if you have not bought any DLC yet, then pistols are a must for you, otherwise it is better to take a rifle.
From early 4.5kg 7mm rifles to newer ones, each gun is lighter than the next. 3.5kg is now the norm, as are other rifles in the class line.
You might be thinking, "7mm is different, is it class 4-9?
Yes, but how many people would actually use it to fight a level 9 monster? So forget it, 7mm will still be there but you will lose the range advantage and you will almost have to get within 100m to get a quick kill.
Back to the heart of the matter: what are the advantages of handguns?
the low weight of the weapon itself is basically true, but the advantage is not obvious in modern conditions.

good continuous fire performance is common, now there are boltless pistols like the m1 which means you don't have to jar the bolt to reload or reload. 3.

good field of view, good for close combat – for those who say so, you can quickly remove the scope by pressing the middle mouse button.
If you really want to play, I would only recommend 454 and 44 gauge. 44 caliber will be issued after the destruction of Fernando's main, so you don't have to buy it specifically.
Shotguns
The main reason shotguns have not become obsolete in the real world of hunting is due to a number of features that are difficult to implement in games (simple and solid construction, no wear issues in games), so what is the value of shotguns now?
Bird Hunting – Some birds, such as the ring-necked pheasant, need to be shot down in the air to get trophy points, these birds are best shot down with a shotgun.
Playing on Nostalgia – If you have the knack, you can shoot all the bullets in the barrel at the same time, which will give you a real taste of the Great West, but otherwise it's useless.
Caversham 12G and Grelck are the only two you can play with, the advantage is that they are fast loading, with other guns you can fire two shots and the whole group will end, these two will give you more chances to shoot, Grelck is by far the best shotgun, 2+1 barrel + 5 types of ammunition + the only shotgun 1-9 levels "all inclusive".
Rifles
The ones not listed are probably the ones I don't have or don't remember.
Virant .22LR / Zarza-15 .22LR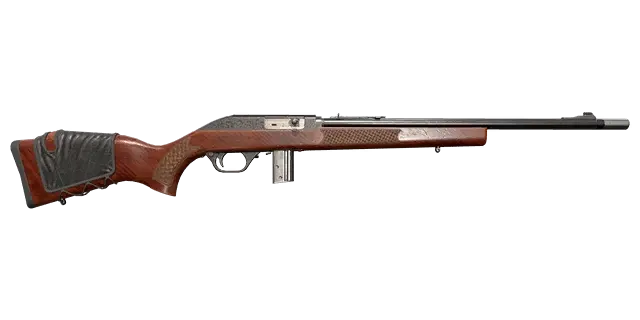 Both rifles are .22s, the Zarza is clearly superior, although it only has 5 rounds in the magazine, it can fire relatively quickly. Virant is not as bad, but when closed, it is not as stable as Zarza.
.223 Associate Professor / Zarza-15 .223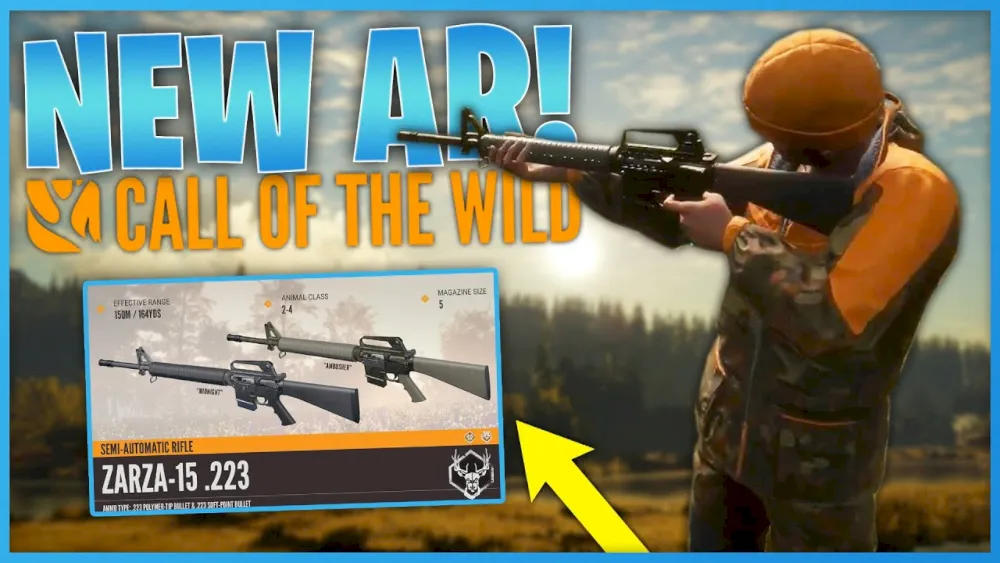 The .223 cartridge is the same as the Zarza, but the Docent is slightly lighter than modern handguns.
Ranger .243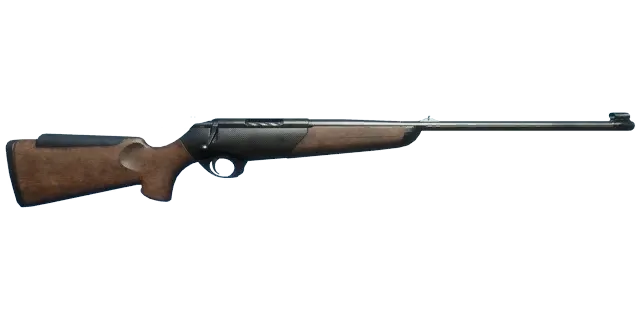 The basic rifle, level 2-6, is usually only used for small game like foxes, coyotes, and speckled deer, level 2-3, because from level 4 onwards you are in range of 4-8 guards.
The diffuser is free, so it has the obvious disadvantage that you won't be able to penetrate your lungs further than 200m.
If you're just looking for a rifle that can handle level 2-3 animals, it doesn't matter if you don't like to aim, go for the .243, and if you're confident with aiming at long ranges, go for the .223.
MN1890 (Level 3-7 Weapon)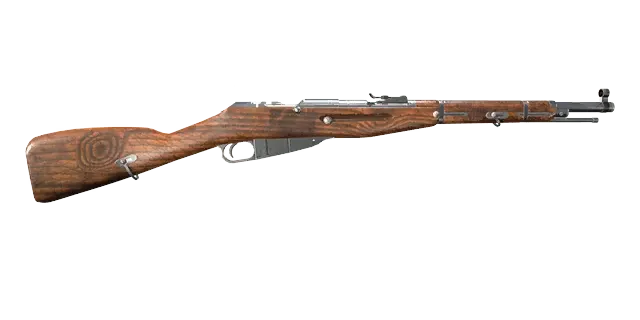 Most deer and antelope are in this range, with the exception of elk and moose, so the 1890 is an ideal gun for deer.
If you are in Hirschfelden, Spain, Avalon, Fernando or other areas where there are many deer and antelopes, this is the gun for you.
.270 Huntsman / 7mm Regent Magnum / M1 Iwaniec / Zarza-10 .308 / Curman .50 Inline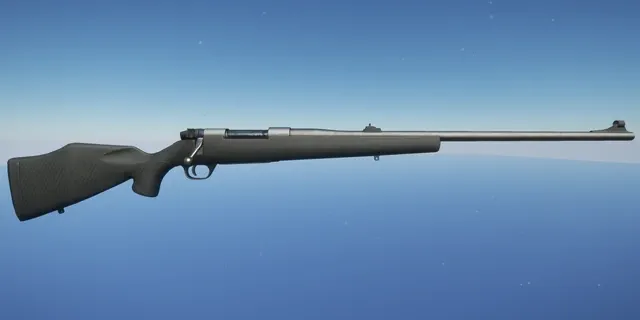 There is .303 in the main field 4-8, but I did not use it, so I will not enter it.
My personal opinion: .308 > m1 > 7mm > Curman .50 Inline > .270
I often use level 4-8 shotguns for hunting red deer, as at one time I really wanted to portray the legendary red deer, and I probably shot at least 300 of them, so I have enough experience with guns in this range.
The 308 was in first place because it was the only 4-8 grade that I could shoot accurately at about 300m and still pierce the target, and its power was excellent and it could effectively pierce a lot of vital important organs at a distance of 300 m.
The M1 isn't bad either, also doesn't hang around like the .308, and has the added bonus of WW2 nostalgia, commonly known as the thumb reaper, it also performs well on 300m, but the stability spoils the impression a bit.
The 7mm is also good, with a center-fold mechanism that has a distinctive flavor, but the possibility of continuous hunting is practically nil, and it is not as easy as the two above, for targets above level 7, but the body from it looks good, and I'm all I still regularly take it out for deer hunting.
The Curman .50 Inline, the first muzzle-loading gun, was popular in real life because hunters got additional perks from the game management for using this gun, getting into the game earlier, hunting more animals and so on, but in a game of this setting no, so the use of this gun is a pure curiosity. Reloading takes a long time, and at a fast reload level, you can hardly squeeze a round in less than 20 seconds, so you don't want to continuously hunt at such a slow rate of fire, and even at long ranges.
The .270 is awkward, it's a serviceable pistol, not bad, but there are too many level 4-8 demons and monsters in the current environment, and it's even heavier than the 308, so it just sits in my gun closet.
Rangemaster 338 / 300 Canning Magnum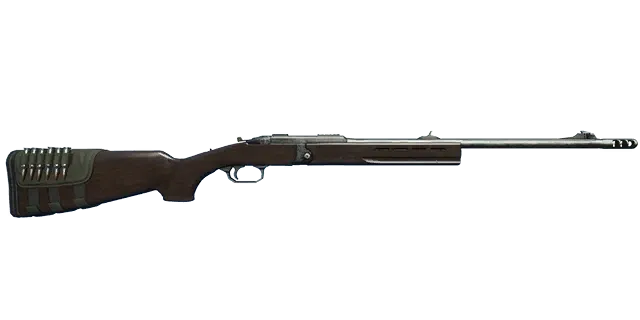 The .300 is superior to the .338 in every way, and given that it weighs 1kg less, I don't know why I wear the .338.
Some people who do not understand the situation will think that the .338 bullet has more penetrating power, so the .338 is more powerful, but the reality is that after 250 m the power of both bullets decreases to about the same level, and within 150 m both bullets almost penetrate light and lay prey within 50 m.
There is practically no difference in power between them, at least for the animals that you will have to shoot with this gun.
King 470DB (Class 9 weapon, from East Africa DLC)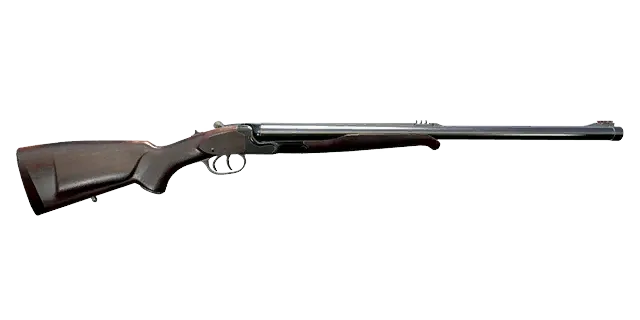 Super expensive and powerful, the sight is not ordinary powerful, so it is not very convenient to use…….
This weapon has a special use when your mission requires a quick kill and you are not required to pass a hunt check, climb 50m and aim for the lungs for two quick shots, no animal can run more than 15m.
Bows
I touched all the bows, so I will choose only a few that I will talk about.
Bow Alexander Longbow & Houyi Recurve Bow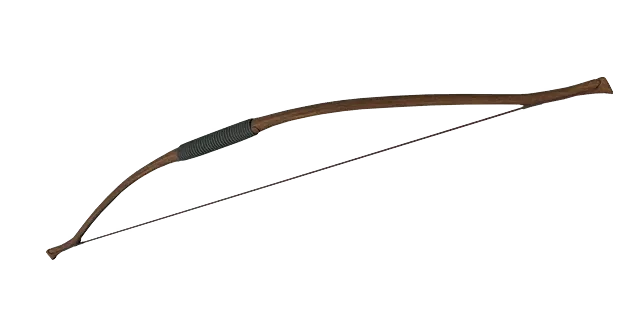 These two bows are basically the same, they share the same arrows.
If you're not playing the original hunter, then chances are you're solving this achievement. I just recently finished solving the hardest achievement so far and there are detailed explanations below.
Crosspoint CB-165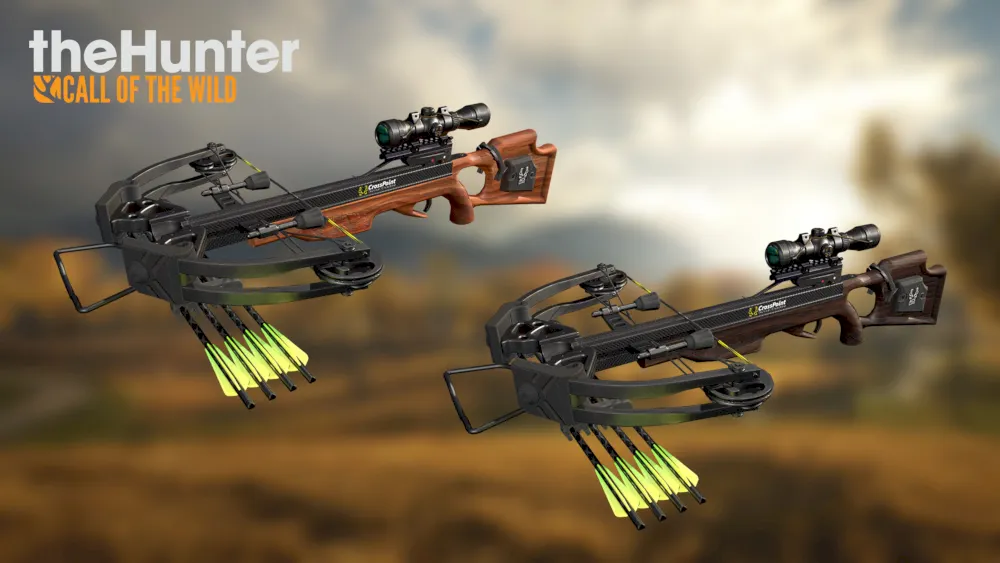 The Crosspoint CB-165 is a must for cold shooters as it doesn't rely on human strength so you can aim for as long as you like. It has a reliable range of 90m and is very useful in most situations.
Hawk Edge CB-70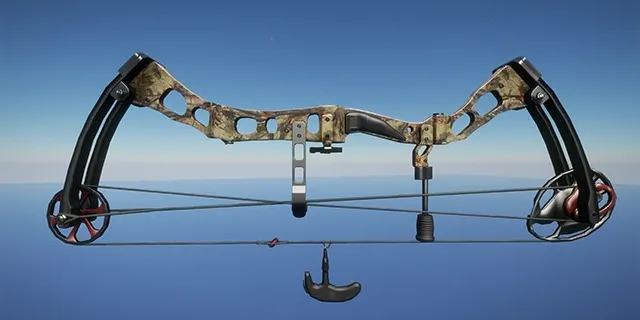 If you want to play with compound bows, use only this one.
All compound bows weigh 3.5kg or more, so if you're going to purchase such a heavy bow, you'd better choose a bow with the most weight and bow expertise so that your arrows are less susceptible to wind speed.
Achievement tips and helpful hints
In this section, we'll mainly cover a few of the more difficult achievements, and those that depend on grinding time or quests will not be covered here, as they are very time consuming.
The Old Fashioned Way
Shoot down prey with a rifle without a scope.
You can quickly disassemble the scope by pressing the middle mouse button (wheel), but I just want to talk about a point that many do not know.
True Dedication
Find the "feeding, drinking and resting place" of the yellow deer.
Looking straight through the binoculars doesn't count, you have to walk past the deer and touch the spot.
There are two types of watering places: watering places and watering trails, and most people get stuck because they don't find watering places directly.
Coat Of Many Colors
Three colors of black bear
You'll really have to show a talent for spotting plants and relying on herbs to keep track of certain fur colors, as bears are loners, so this achievement requires a lot of work and I'm still missing one.
Deer Spotting
Within a radius of 25 m, 12 red deer were found.
First, in terms of common sense, at the highest dim short line of the stealth indicator, your posture and surroundings will still affect your chances of being seen – a hidden parameter that bow hunters, who often crouch at close range, should have picked up.
Many people are happy to squat under the sparse but most hidden trees and think they have a good spot.
To get to 25m, you first need to decide where you want to go.
If you want to drink or feed, make sure you have trees around you to cover your approach, as northern lakes and grasslands are a waste of time.
Elk Talk
Listen to Roosevelt Moose within 25m.
As a rule, the one who makes the sounds of courtship is usually the one.
From 04:00-08:00 go to the water's edge in search of a drinking herd, climb under the nearest tree and wait. When a herd is nearby, the courtship sounds will change from once per hour to irregular.
However, I do not recommend crouching at the very beginning, because the deer will most likely pass you and not turn back. It's best to crouch at a spot about 60m away and make sure the deer come to the water for a drink before turning there.
Deer sometimes start drinking a short distance from the shore, so don't get close, it will be some time before they actually move to their final position and stay there for several hours.
Paparazzi Wildlife (Wildlife Paparazzi)
Photos of all the animals of Lake Leiden and Hirschfelden.
It's not a very strict photoshoot, within 150m so you can get an unobstructed full body shot, but surprisingly not many people try this as they are intimidated by the task and think they have to get too close.
The only views that really need to be photographed are those that were on the map at the very beginning, and all those that were added later are not needed.
Red deer, yellow deer, roe deer, fox, wild boar, bison, coyote, white-tailed deer, black-tailed deer, elk, Roosevelt elk and American black bear.
You call love a bad name
Hunt an animal 10 times by hitting the heart with an arrow from Alexander's bow.
Both the Alexandria Longbow and the Hou Yi are very difficult bows to master, since the traditional longbow cannot be fitted with sights, so you have to rely on some tricks to help you with this.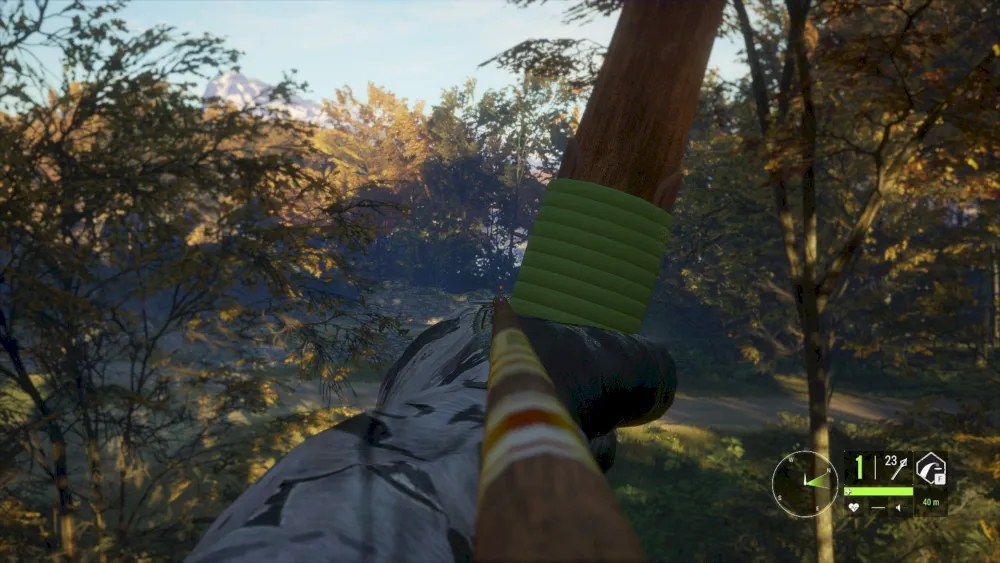 There are two types of arrows in Alexander's crossbow: 1-3 and 8-9 with a parallel tip and 4-7 with a triangular tip.
You see red and blue dots. If you can't see them, click on the large image to enlarge them. The red dot indicates where you will actually hit the target, i.e. if you are shooting at 40m you will use the "red dot position" to aim at the heart of the prey.
The blue dot is the +10m position, i.e. if you zeroed out 40m and the prey is 50m away, you need to aim at the blue dot i.e. by the position of the arrow.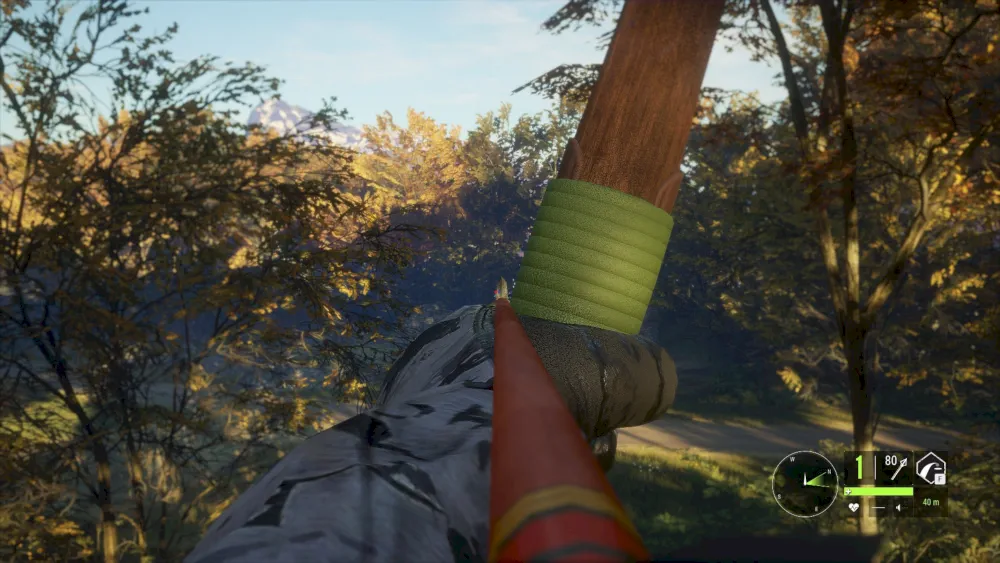 The picture above shows a triangular arrowhead, but more problematic is that the arrow will actually shoot slightly to the left, which has nothing to do with the direction of the wind.
The red dot is where you can aim, along the edge of the arrow, down center, and the blue dot is where you will hit, so you need to use the red dot to aim a little to the left of the heart to correct it.
The last thing I'd like to point out is that all the arrows are inevitably affected by the wind speed starting at 50m, so as long as the wind doesn't exceed 10m/s you can almost ignore it.
A more effective way is to lie down next to the animal and use the whistle to pull it towards you so that you can shoot from the front.
Thank you for reading this guide. If you have questions or doubts, please feel free to ask, like, rate or reward.