Sons of the Forest 2023 Newbie Guide: Inventory, Where to Find Food, Water and Survival Items
Sons of the Forest is the most popular open-world survival game and the sequel to The Forest is now in Early Access. The game has a multiplayer mode (co-op), where you can have fun playing with friends, and the game will become much more interesting. Today we will tell you how to play the game for beginners, where at the start of the game you can find food, water and how to start building a shelter, how to quickly restore your health, where and why to look for a 3D printer, etc. These tips will be useful for both novice Sons of the Forest players and experienced players.
How to use inventory
The inventory in Sons of the Forest has been redesigned and improved compared to The Forest, and is very different from other similar games. There is no specific division of cells for different types, but many are scattered in their cells and have their own limit on throwing resources into it.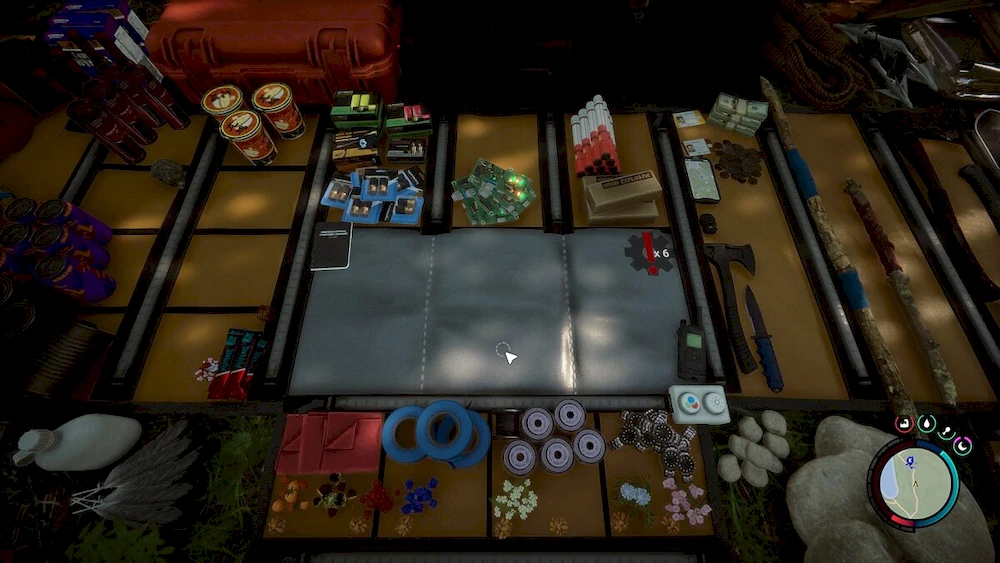 Thanks to the inventory, you can take the necessary item using your backpack, drag it to the central part and put the weapons and consumables you need in it to quickly use it in the game.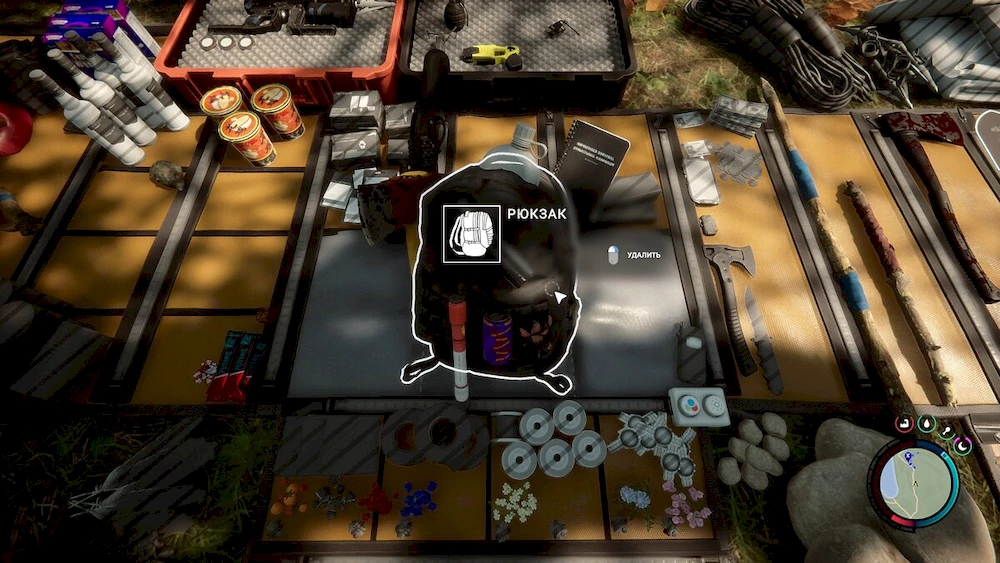 At the release of the game, there were no bandages on the keys, thus there were problems with taking the desired item, now everything has become easier – point at the item, then press the desired key to bandage the button for the item.
Why does Sons of the Forest lag when I open my inventory? The main reasons are poor optimization, since there are a lot of items and an unrealistic amount, especially considering different leaves – 1000 pieces, feathers, bones, etc.
You can open the inventory with the button ("I" by default), if you hold it down, a backpack will open in front of you, where you can select the items that lie in it. Thus, you use the "radial menu" in the game, in the first couple it will not be convenient and not familiar, but after a while you will learn how to quickly use it. Or use cell bandages.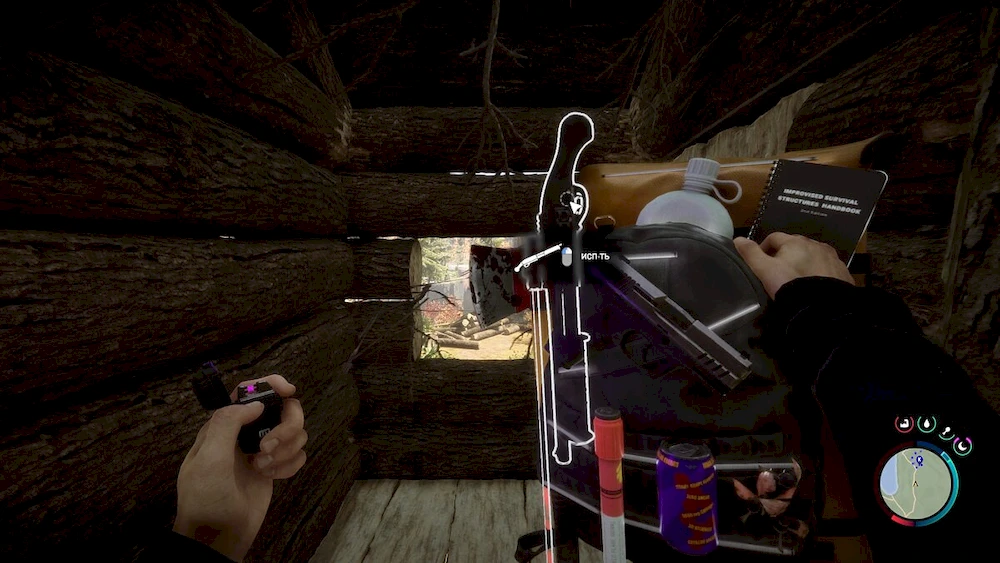 How to study recipes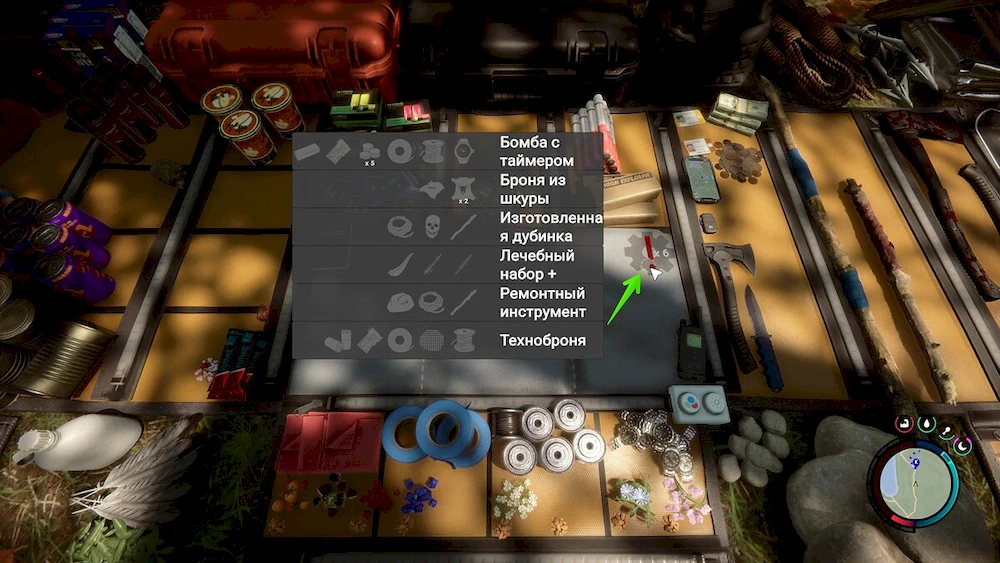 When you play games, it's important to understand how to use your inventory and craft new items. There are some hidden recipes in the game that you can unlock even if you don't have the required items. How to do it? It is enough to place any resource on the workbench and hover over the gear icon. Here you will see a list of all the recipes that can be crafted with that ingredient or item.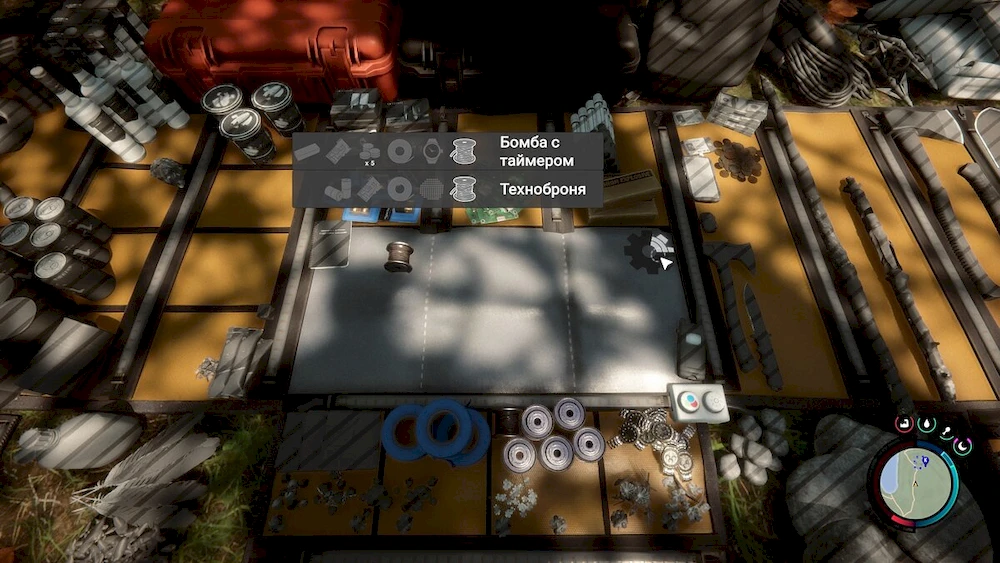 But if you already have the right ingredients, new recipes will automatically be added to your inventory. To track them, just hover over the gear in the top right corner of the table. There you will find a list of all available recipes.
How to build a shelter and save progress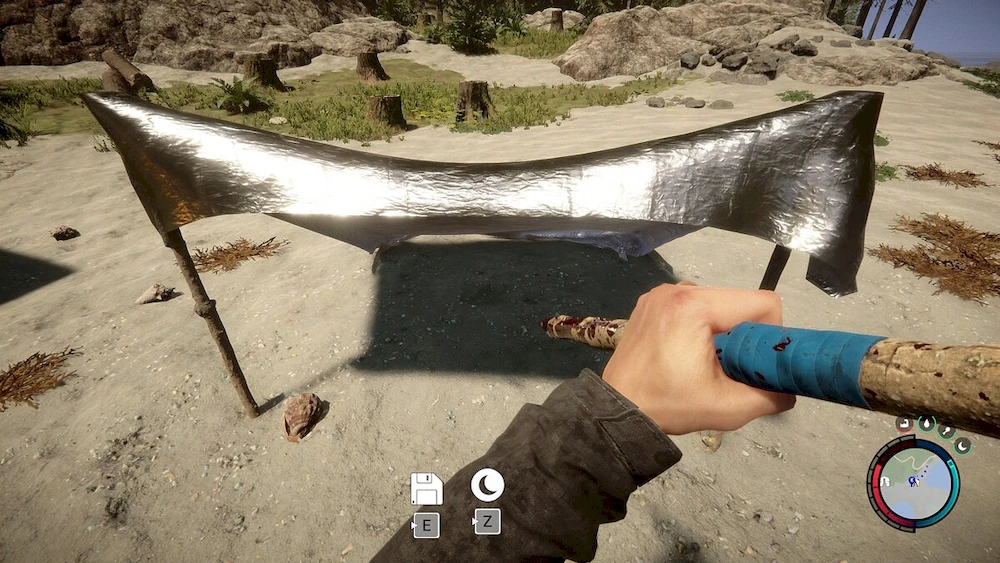 If you play an open world game, you know that keeping your progress is key to success. However, in a world full of danger, it is essential to have a place where you can rest and save your game. How to build a shelter and save your progress?
The first step is to build a shelter or bed. Depending on the game, these items may differ in their characteristics, but their main function is to save an important element, we have already talked about it .
How to use Kelvin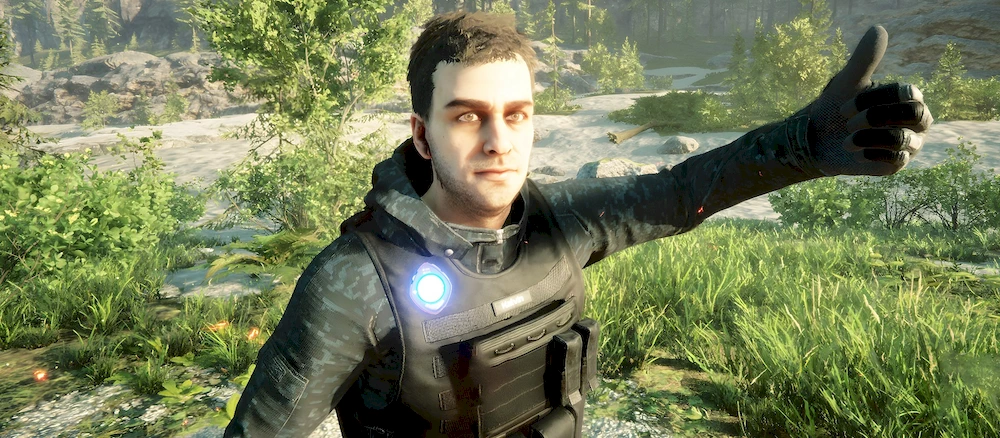 Don't forget that in addition to Kelvin, we also have a neutral NPC Virginia, who can protect you from crowds of cannibals and demons, she can carry weapons that you give her if you can establish relations with her.
A game that allows players to look at the world of wildlife through the eyes of the protagonist. In the game, you will have a constant companion – Kelvin, who will prove to be very useful throughout the game.
Kelvin is a permanent companion who will be by your side even in a cooperative game. It can perform some tasks, but its actions are strictly limited by the given algorithms, so do not expect real interaction from it.
In addition, Kelvin cannot be killed, and after being attacked by enemies, he is only briefly stunned. You can help him get up, and if you are not around, he will cope with this on his own and continue to follow your commands.
One way to interact with Kelvin is to use a notepad where you can give him simple commands such as pick up, chop, gather, build, follow, stand, and rest. For example, you can order him to chop wood and put it in a certain place, and upon arrival at the shelter, find a lot of logs that can be used for construction.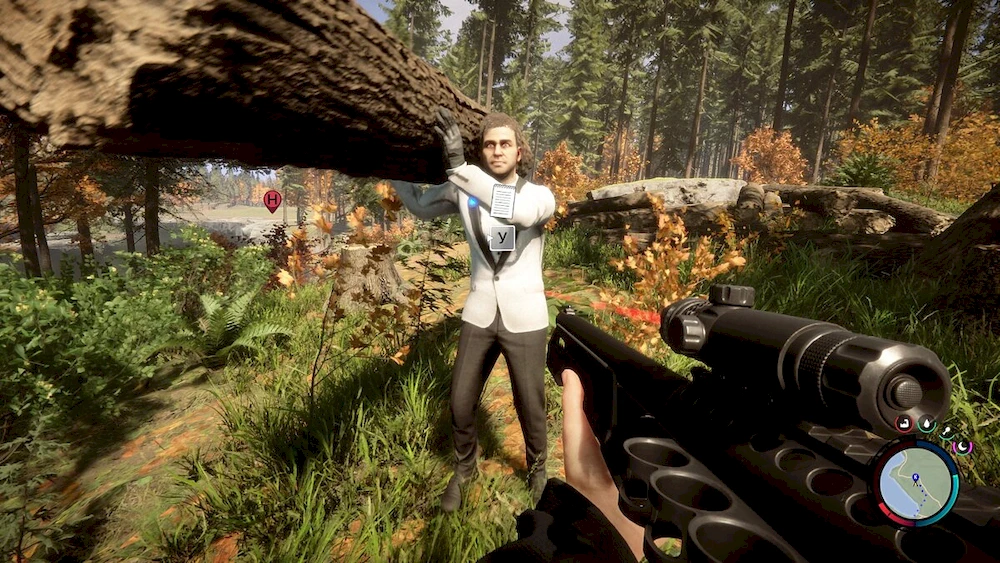 However, Kelvin also has some disadvantages. Firstly, he cannot defend himself and is very afraid of the local natives, so any enemy will become a horror for him. Secondly, he is rather slow, so you only need to entrust him with simple tasks. And thirdly, the satellite's algorithms can fail, which can lead to unexpected consequences, such as the destruction of your building.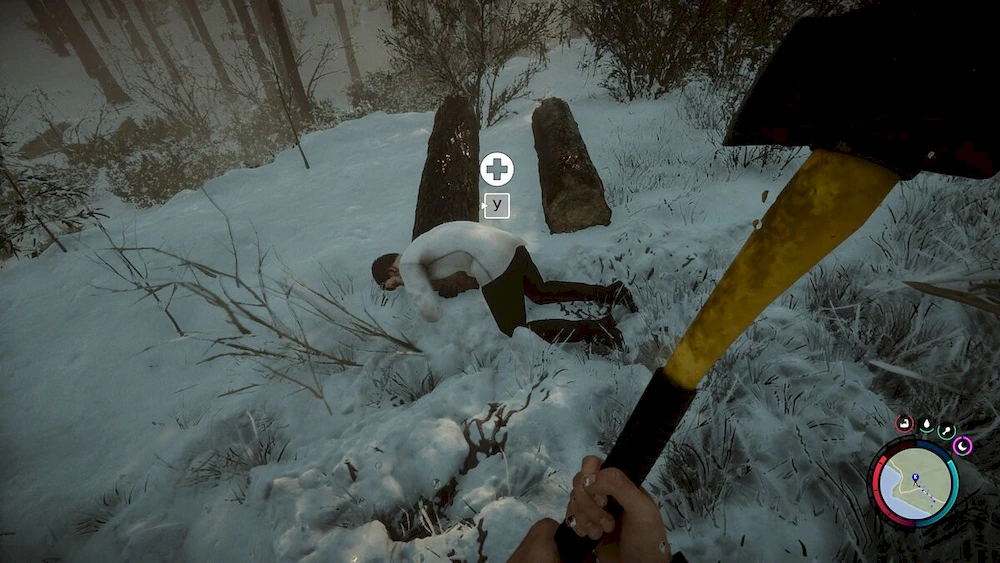 If you are new to the game "Son of the Forest", then you can use our guide ( More details in our article + there is a video ), which will help you get comfortable in the game. You will learn how to use your inventory, where to find food, water, first aid kits, a printer, and more. And remember that Kelvin will always be by your side and ready to fulfill any of your commands!
How to quickly find food and water
Start by exploring the helicopter crash site and surrounding caves. Here you will find some supplies that will help you survive for several days.
Divide text into paragraphs and lists:
Craft a simple spear – this is the basic weapon in Sons of the Forest, which will allow you to quickly get food. Hunt small animals like squirrels and rabbits. In our guide, we talk in detail about 

how to make or find all types of weapons in the game

 .

Getting water at the beginning of the game will be even easier. It is enough to find any source of fresh water (river or lake), remove the weapon and hold down the action button, pointing the screen at the water. But remember that with a spear in your hands you will not be able to drink!

As you progress through the story, you will certainly find a 3D printer. With it, you can make one or more flasks. Go back to the water source and fill them up so you always have a supply of fresh water. We describe the location of the printer below.

Don't forget to collect berries and herbs. For example, St. John's wort not only replenishes food supplies, but also quenches thirst.

Note: If there is no more food, cannibalism will not be condemned in this game. However, before eating, it is better to fry the found meat on a fire.
How to restore health
Sons of the Forest is a game where you have to fight for survival in the wild. During the course of the game, the protagonist faces various dangers such as wild animals, hunger and injury. To survive, he needs to replenish his life force.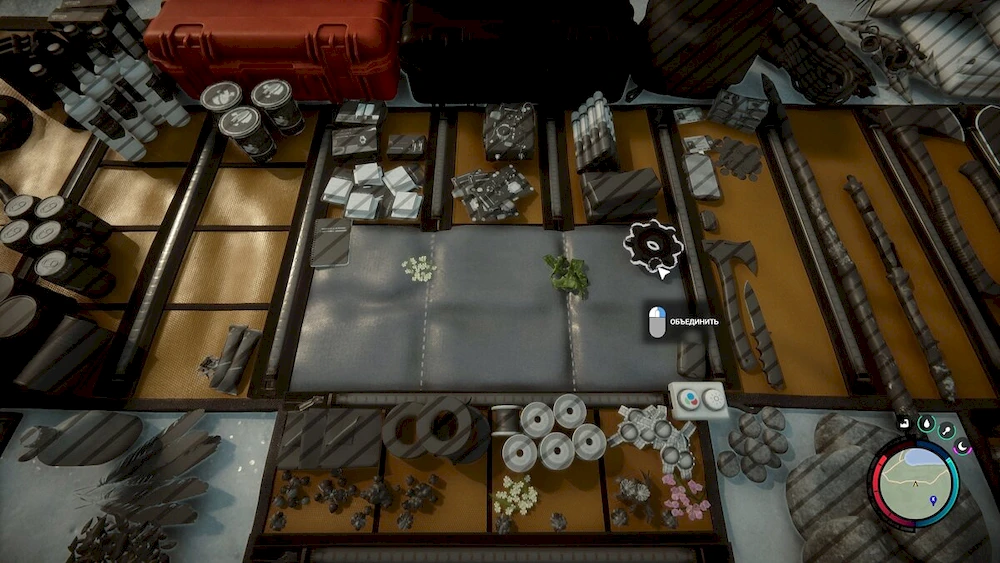 Here are a few ways you can restore vitality in Sons of the Forest:
Rest: After a fight or a long journey, don't forget to let the hero rest. When a hero's vitals are at their optimal state, their health bar will begin to regenerate.

Food: Some foods, such as chocolate bars, can help restore a small amount of vitality. This is not a substitute for a good rest, but can be useful when the hero needs to quickly recuperate.

Pills: If the hero runs out of health and there is no way to rest or replenish food, pills will help him quickly restore all his vitality.

Healing Pack: This pack contains a mixture of Yarrow and Aloe Vera herbs that can restore about a quarter of the protagonist's health. It can be especially useful for severe injuries.

Healing Plus Pack: If the hero's vitality is nearly depleted, combining the herbs Horsetail, Ivan Tea, and Aloe Vera will restore about half of the hero's vitality. This set can also be used to restore health faster after serious injuries.
By knowing these ways to restore vitality, you will be able to better survive in Sons of the Forest and reach new heights in this exciting game.
How to craft armor
If you play Sons of the Forest, then you know how important it is to have reliable armor in order to protect yourself from natives and monsters. In this game, you can create several types of armor, from basic to advanced, and below we will explain how to do this.
Leaf Armor: To craft this simple armor, you will need 10 leaves and 1 cloth.

Deerskin Armor: For this armor, you will need to collect 2 deerskins and 1 piece of cloth.

Bone Armor: To create stronger armor, you can use bones. For bone armor, you need 4 bones, 1 roll of electrical tape and 1 piece of rope.

Spooky Armor: This is the most advanced armor in the game and can only be obtained from monsters in the dungeon. If you kill the dead, you can butcher their bodies and add the armor parts you find to your inventory.

Tech Armor: If you're into modern technology, you'll love tech armor. To create this armor, you will need technocloth, batteries, a circuit board, wire and tape.
Knowing these recipes will help you create the right armor to defend against enemies in Sons of the Forest and stay safe during battles. In addition, using keywords such as Sons of the Forest, Inventory, and Beginner's Guide will increase page traffic and improve search engine rankings.
Why do you need a strength indicator
If you play Sons of the Forest, then you know how important it is to monitor the condition of the main character in order to stay alive in the wild. In the lower right corner of the screen are status indicators, including thirst, hunger, and fatigue. But in addition to them, you will also notice the biceps icon, which displays the strength of your hero.
This stat increases every time you use physical force, such as chopping wood, hunting animals, or fighting natives and monsters. When the strength bar is full, you become more powerful and can deal more damage to enemies with any melee weapon. But do not forget that fatigue and hunger can reduce the level of your hero's power, so do not forget to eat and rest.
In addition, for better game tactics, you can use the strength indicator to optimize your combat strategy. If you're low on strength, it's best to avoid combat or use ranged weapons to deal damage to enemies from a distance. If you have the maximum level of power, then it is worth directing it to stronger enemies in order to win faster.
By using important keywords such as Sons of the Forest, health indicators, combat and fatigue, page traffic and search engine rankings can be improved. By knowing how the strength bar works in Sons of the Forest, you will be better able to survive this addictive game and reach new heights.
Do I need to fight the natives and how
If you have just started playing Sons of the Forest, then we recommend avoiding direct encounters with cannibals. Even if you have a weapon, such as a spear or a homemade bow, you will spend a lot of time and effort to defeat a large group of enemies.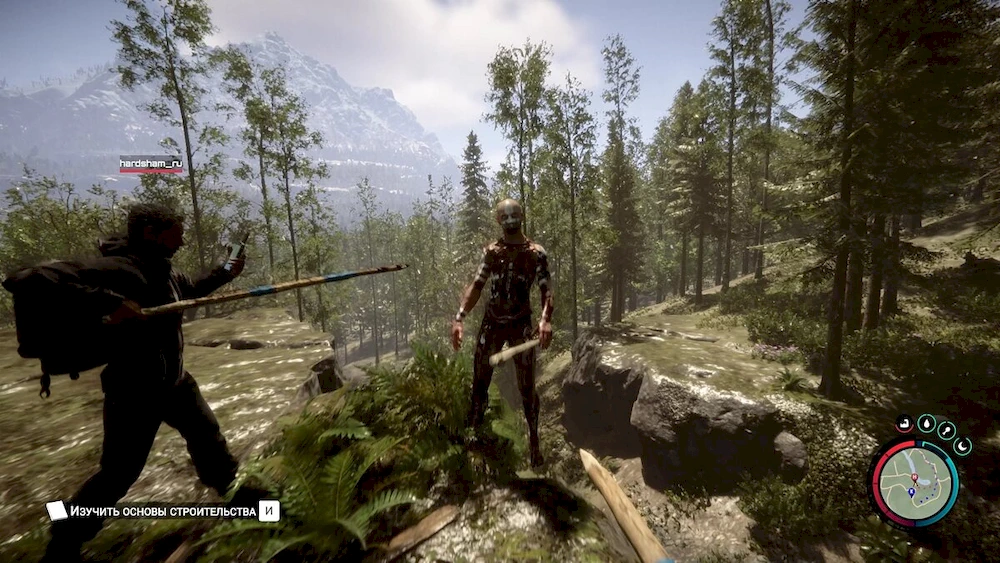 Of course, Aboriginal camps may contain valuable resources, but it is not necessary to engage in combat with them. It is better to inspect the tents for useful items and try to hide as quickly as possible.
It should be remembered that the enemies become stronger as you find new secrets on the island. At different times of the year, the behavior of cannibals may also change, for example, they may go out to hunt for your hero.
One way to avoid fighting cannibals is to use a red mask. You can 3D print a mask, which can be found in some bunkers, and use it to disguise yourself. If the cannibals get close enough, put a mask on your face and hide until the enemies move away.
You can also kill one of the enemies and take his head. At the next meeting with the cannibals, take the head in your hand and show it to the tribesmen of the slain. This can scare them and make them run away. However, this method is not suitable for large red natives and gold-masked enemies.
Using keywords such as Sons of the Forest, cannibals, and disguises can increase page traffic and improve search engine rankings. Knowing these tips and tactics will help you survive on the island of Sons of the Forest more effectively and avoid conflicts with local enemies.
Which enemies are worth spending ammo on?
In addition to the usual natives, in Sons of the Forest in the dungeons you can meet quite strong monsters that can become a serious test for your hero.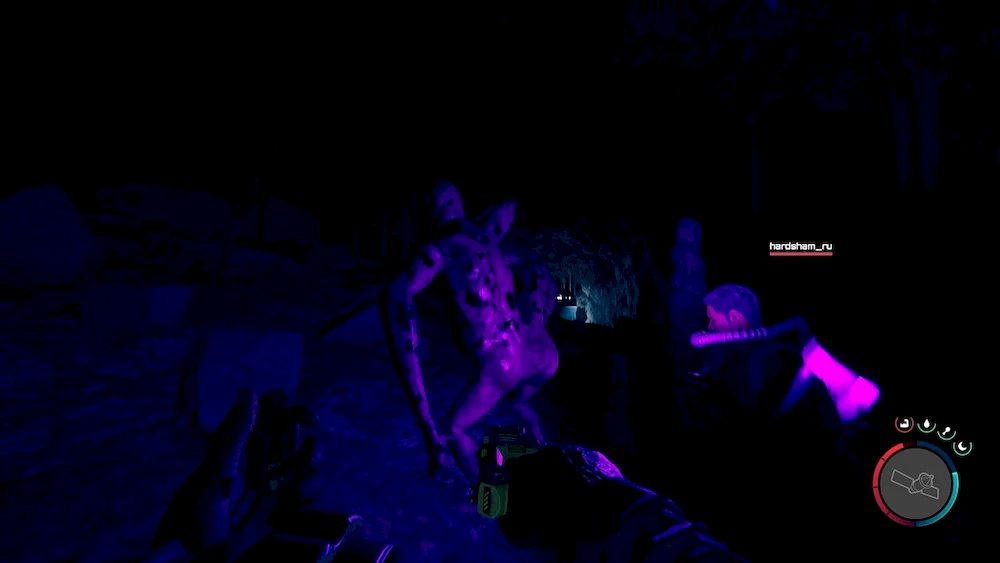 Moreover, with the approach of winter, these monsters begin to get to the surface, and the number and power of cannibals increases significantly, which makes survival even more difficult.
In order not to be left without ammunition at a critical moment, we recommend not to waste cartridges, grenades and explosives on ordinary natives, but leave them on strong enemies. Also, don't forget to stock up on provisions at your camp to get through the winter. These can be canned food, dried fruits, snacks, water and other products with a long shelf life.
Tips like this might be helpful to those looking for information about Sons of the Forest. By describing the gameplay and using keywords like monsters and survival, you can draw more attention to the topic and improve the page's SEO ranking. By knowing these tips and tactics, you will be able to more effectively survive in the world of Sons of the Forest and defeat tough enemies.
How and where to look for items, weapons in the game
There is a special map for the game , which has all the objects and explanations on them, what goes where and where. You can study it in our article. We also already wrote about where to look for weapons and dots.
Music change, what does it mean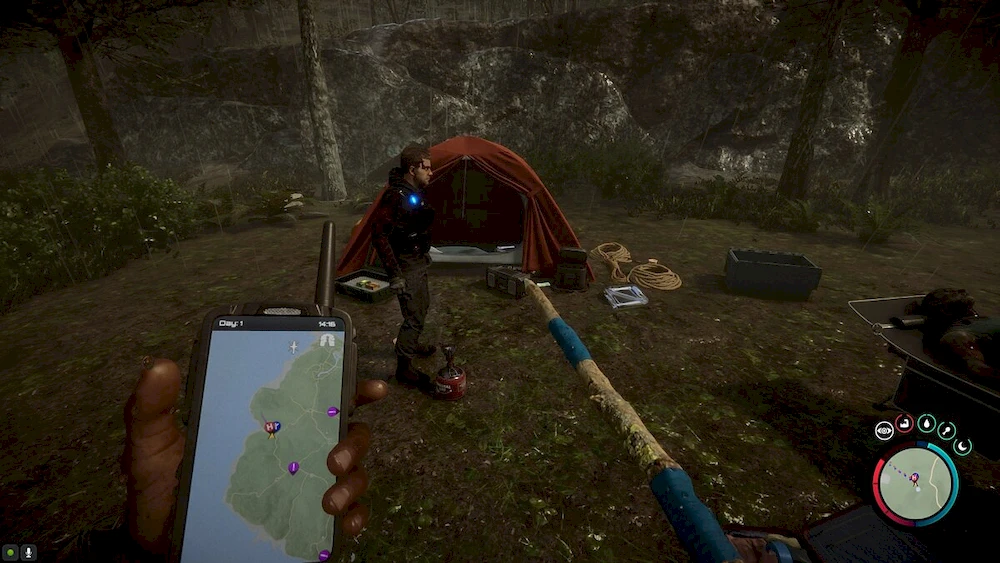 There are many caches on Sons of the Forest where you can find useful resources such as provisions, ammo and other items. They can be detected by paying attention to the music that will be played nearby. If you hear a quiet melody, this may mean that there is a cache nearby.
Where to find a 3D printer and what items can be created
There are also places of interest in the open world of the game, indicated by green markers on the map. One of them is a cave where you can find a 3D printer.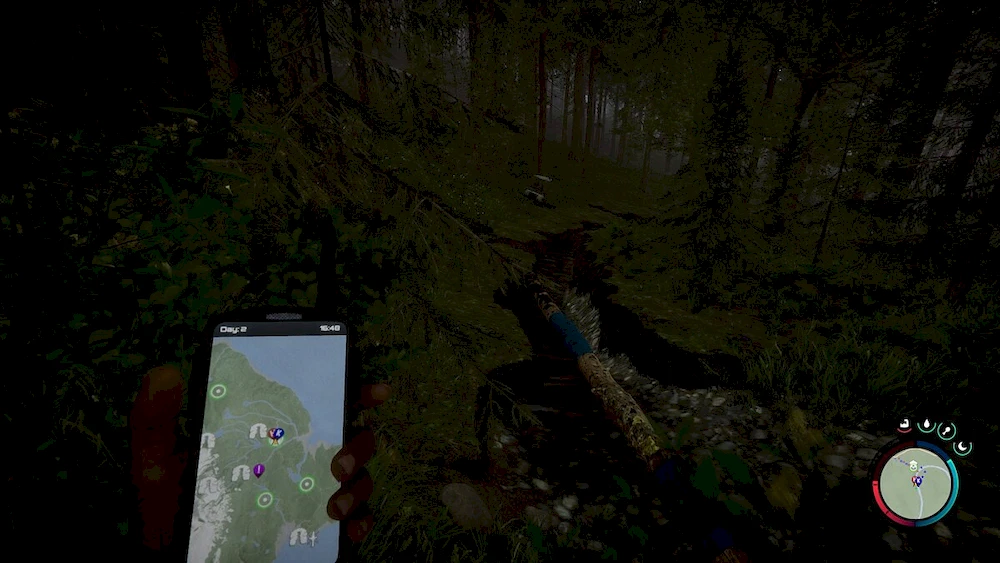 To get to the cave, follow the purple dot of the lighthouse, which is in a boat near the shore in the area of ​​the helicopter crash.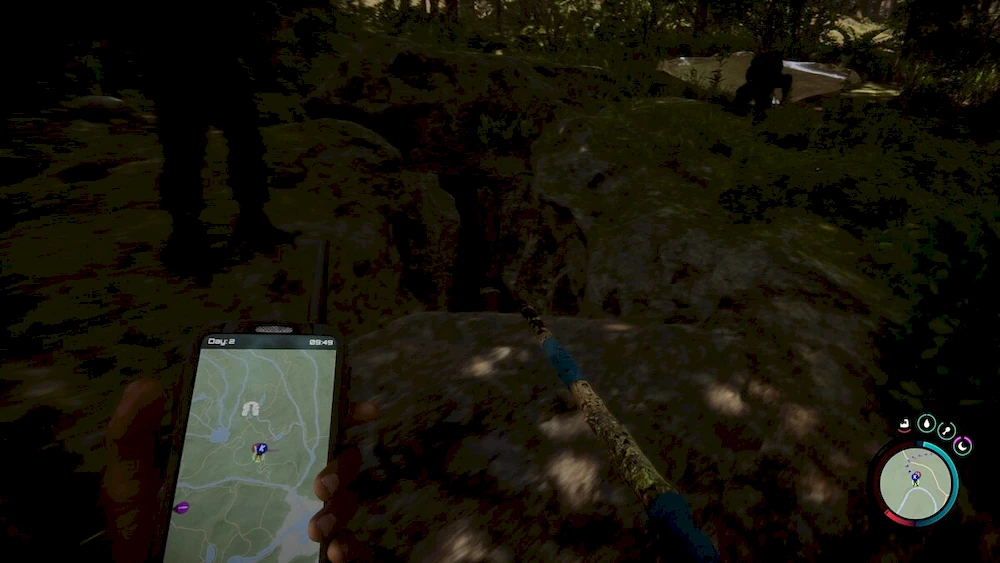 Inside the cave you will find a 3D printer and a special ink called resin. They can be used to craft useful items such as arrows, flasks, tech cloth, hooks, masks, and sleds. Also look out for other places of interest to find more Resin and other valuable resources.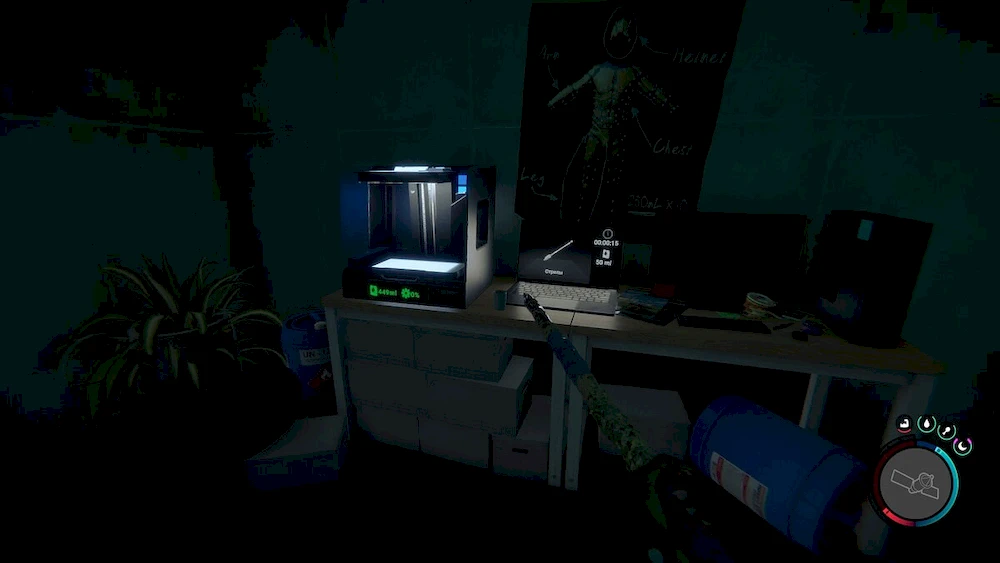 Note: This is not the only place where you can find a 3D printer in the game. As you progress through the story, you can find other devices in locked bunkers underground.